The Supreme Court Throws Out New Jersey "Bridgegate" Convictions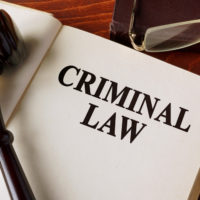 In May, the US Supreme Court threw out the convictions for those involved in New Jersey 's "Bridgegate" scandal, which involved former New Jersey Governor Chris Christie's aids purposely creating traffic on the George Washington Bridge in 2013 in an effort to create problems for one of the governor's political opponents; a move that posed serious risks to public safety. Meanwhile, the "mastermind" of the plan, a former Port Authority official, previously pleaded guilty and cooperated with the prosecution.
According to the US Supreme Court, while the defendants were unquestionably involved in corruption, deception, and abuse of power, their actions did not technically fit within the requirements for federal wire fraud convictions because the law requires that a defendant try to steal money or property in order to be convicted of wire fraud, which was not the case here. The Court pointed out that the federal government was not authorized to use criminal law to prosecute every lie an official tells as property fraud.
Is It Impossible To Convict For Political Corruption 'Crimes'?
This was the latest decision reversing or vacating a number of convictions related to political corruption, including those involving Senator Kelly Loeffler, former Virginia governor Robert McDonnell, and Senator Robert Menendez. This is because there are not only very few laws passed by the legislature to criminalize the conduct of legislators, but courts have also narrowly interpreted what statutes do exist. In addition, several whose convictions were not overturned by the courts were ultimately pardoned by President Trump, including former Illinois governor Rod Blagojevich, former New York City police commissioner Bernard Kerik, and Vice President Dick Cheney's former aide Scooter Libby. It now becomes an issue of whether Congress will expand the scope of these laws or pass new laws that strictly govern accusations involving political corruption.
Why Were Federal Versus State Charges Brought?
Some have implied that  Supreme Court Justice Elena Kagan indicates that the proper venue for prosecuting the defendants would have been the New Jersey courts because although the defendants' conduct did not violate federal laws, there are state laws governing the unauthorized exercise of official functions, which would have been more appropriate, given the circumstances of the case. However, the attorney general at the time worked for former governor Chris Christie, who some have speculated would have prevented the prosecutions. Others have disagreed that state prosecutions were avoided due to Christie and indicated that state charges were not brought because it was known that federal prosecutors were instead bringing federal charges.
If You Are Facing Uncertain Criminal Charges, Contact an Experienced New Jersey Criminal Defense Attorney
If you are being accused of a crime that does not fit the actual law, contact experienced New York criminal defense attorney Phillip J. Murphy today for a free consultation to find out how we can help.
Resource:
nj.com/opinion/2020/05/supreme-courts-bridgegate-ruling-takes-a-toll-on-crusading-prosecutors-mulshine.html
cnn.com/2020/05/07/politics/supreme-court-bridgegate-new-jersey-opinion/index.html
supremecourt.gov/opinions/19pdf/18-1059_e2p3.pdf
washingtonpost.com/outlook/prosecuting-political-corruption-cases-like-bridgegate-is-nearly-impossible/2020/05/08/bb6f4828-912d-11ea-a9c0-73b93422d691_story.html
https://www.phillipmurphylawyer.com/u-s-supreme-court-to-consider-important-fourth-amendment-case-involving-whether-shooting-a-suspect-is-a-seizure/