Breakdown Of Allegations Against New York Attorney General Eric T. Schneiderman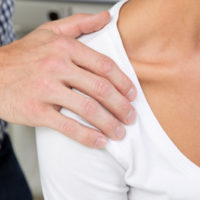 Sexual assault and physical abuse allegations against New York Attorney General Eric T. Schneiderman have been all over the news of late. As a result, Schneiderman ultimately decided to resign, noting that they would prevent his ability to continue to lead the New York office.
Many remain shocked, particularly given that Schneiderman was a known champion of women's rights and supporter of the #MeToo movement against sexual harassment. He had even taken action against Harvey Weinstein in defense of Weinstein's alleged sexual crime victims.
Physical Abuse/Assault Accusations
The allegations stem from Schneiderman's personal life; specifically, from several women who claim that he physically abused/assaulted them, including choking and slapping. Those who accuse him have labeled him a "Dr. Jekyll and Mr. Hyde" character, indicating that while he has been a champion for women publicly, he regularly abused them privately. The victims claim that they never went to the police with their allegations because they were frightened that Schneiderman would stalk them and even kill them.
Schneiderman has denied these allegations, instead noting that he engaged in consensual role-playing, not physical assault. His accusers have responded that these were no sex games gone wrong, and that they never consented to physical assault. They have also accused him of verbal abuse and frightening, psychologically controlling behavior over their bodies.
The Law in New York                                               
In New York, slapping is assault if it results in pain or physical injury. In addition, threatening to kill someone is categorized as a violent act. Assault is broadly defined as intentionally striking someone or having the intention of causing an injury to someone else. It can be broken down into:
Third degree assault: causing someone harm with the intent to do so; misdemeanor; up to one year in jail;
Second degree assault: assault with intent to cause serious physical harm or with the result of causing serious bodily harm; Class D felony; mandatory jail sentence; and
First degree assault: intent to cause serious injury; resulting in serious injury with a weapon or with an intent to disfigure; Class B violent felony; minimum sentence is five years in prison.
Schneiderman now faces criminal probes by a special prosecutor and the Suffolk County district attorney. The NYPD is currently investigating, and interviewing each of the women who detailed the abuse inflicted by Schneiderman.
New York Criminal Defense of Sex Crime Allegations
Sexual assault is a serious crime that carries strict penalties. If you or a loved one has been charged with this crime, you should speak with an experienced criminal defense attorney right away in order to ensure that your rights are protected. Contact the office of Phillip J. Murphy today for a free consultation—we serve Orange, Rockland, and Westchester Counties, and surrounding areas.
Resources:
nydailynews.com/news/politics/schneiderman-no-comment-assault-claims-nyc-home-article-1.3980230
newyorker.com/news/news-desk/four-women-accuse-new-yorks-attorney-general-of-physical-abuse