Destructive Devices Are Becoming Common In New Jersey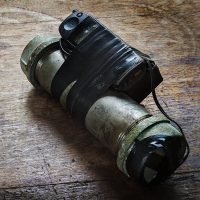 According to the ATF, destructive devices are explosive, incendiary, or poison gas weapons. These might include grenades, rocket launchers, mines, and homemade bombs. The latter seems to be growing in popularity throughout New Jersey, with numerous defendants being caught with explosive devices of all types within the past few months and years. If you are caught with an illegal explosive device in New Jersey, you may face serious consequences.
Police Find Destructive Devices While Responding to Overdose 
On August 8th, the Justice Department revealed that a New Jersey man had been charged with possessing destructive devices. Police discovered these devices while responding to a reported overdose. After entering the man's home, they noticed that several bombs were lying around "in plain view." These devices contained explosive powder, ball bearings, metal eye hooks, and dart tips. The Justice Department highlighted the fact that possessing a destructive device can lead to up to 10 years in prison.
New Jersey Police Find Pipe Bombs During Traffic Stop 
In the aforementioned example, police discovered the bombs while conducting a routine check-up on a suspected drug user. But these discoveries may also occur during routine traffic stops. Such as the case on July 27th, when police pulled over a 51-year-old. After searching his vehicle, they uncovered four pipe bombs. Surrounding businesses and residences were immediately evacuated as a precaution, and the bomb squad was called in. Two robots were then used to approach the devices and inspect them. The man was taken into custody. Police compared this incident to two bombings earlier in the year.
Man Faces Prison Time for Making His Own Fireworks 
While the aforementioned devices were clearly "destructive" in nature, it's worth mentioning that even homemade fireworks may be classified as "destructive devices" under federal law. In April of 2023, it was reported that a man from South Jersey was facing many years in prison for the crime of building his own fireworks. The man insists that this was simply a hobby, and that he never intended to "destroy" anything. One report stated that these devices simply contained flash powder. While flash powder is not as destructive as gunpowder, it is still illegal to purchase or transfer this material without a proper license.
New Jersey residents still remember the Labor Day parade of 2019, which was canceled when pipe bombs were discovered near the route. This highlights how seriously the authorities take destructive devices – even if they seem to be innocent, homemade fireworks.
Where Can I Find a Qualified, Experienced Criminal Defense Attorney in New Jersey? 
If you've been searching for a qualified, experienced New Jersey criminal defense attorney, look no further than Phillip J. Murphy, Attorney at Law. Over the years, we have helped numerous defendants throughout the Garden State, including those who have been accused of possessing illegal devices or weapons. With our assistance, you can get started with an effective action plan and fight for your rights. Reach out today.
Sources: 
justice.gov/usao-nj/pr/atlantic-county-man-charged-possessing-destructive-devices
foxnews.com/us/new-jersey-police-find-suspected-pipe-bombs-after-pulling-man-over-for-traffic-stop