How Many Years Will I Get for Selling Fentanyl? New York Continues Crackdown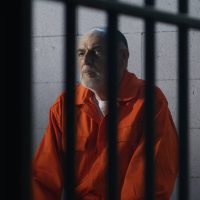 Although fentanyl is a relatively new drug, authorities in New York have reacted quickly in their efforts to crack down on it. If you are caught with fentanyl, you face serious consequences – especially if the quantity of your fentanyl implies that you were involved in trafficking the drug. After facing charges, many defendants ask themselves the same question: How many years will I get for fentanyl in New York?
New York Man Sentenced to 12.5 Years for Selling Fentanyl that Led to Deaths 
In the modern era, those accused of drug dealers face especially serious penalties for selling fentanyl if the buyers end up overdosing. Such was the case when one man from Buffalo was recently sentenced to 12.5 years for distribution of fentanyl. The Justice Department announced that two of this individual's buyers had apparently passed away after overdosing on the drugs.
The defendant was charged with possession with intent to distribute and being a felon while possessing a firearm. Note that while none of these charges specifically refer to the overdose deaths, this was almost certainly a factor in his sentencing. Police were able to link the overdoses to the defendant's drugs by examining text messages sent and received prior to the victims' deaths.
NYPD Officer Arrested for Fentanyl Distribution 
NYPD officers are not immune from consequences for fentanyl distribution. On October 20th of 2023, it was reported that a police officer had been arrested for this offense after unwittingly attempting to sell the drugs to a "confidential source" (an informant). It is unclear where the police officer was getting the drugs, but they might have been confiscating them from criminals before reselling them on the street. The officer now faces a potential life sentence in prison.
New Jersey Felon Sentenced to Over 14 Years for Fentanyl Distribution
On October 26th, the Justice Department announced that a man from Essex County had been sentenced to over 14 years for selling various drugs – including fentanyl. In addition, he was convicted of possessing a firearm while being a felon. Once again, it seems as though this individual unwittingly sold both fentanyl and meth to a confidential informant – highlighting a common tactic used by law enforcement agencies across both New York and New Jersey. There are potential defenses to this tactic, however – as it can constitute entrapment in some situations.
Where Can I Find a Qualified, Experienced Defense Attorney in New York? 
If you've been searching for a qualified, experienced criminal defense attorney in New York, look no further than Philip J. Murphy, Attorney at Law. We know that fentanyl charges can be incredibly daunting, especially given the state's tough stance against the drug. With our help, you can explore a number of possibilities as you fight for your rights. Book your consultation today to discuss the most appropriate defense strategy.
Sources: 
justice.gov/usao-wdny/pr/buffalo-man-going-prison-12-12-years-selling-fentanyl-led-two-deaths
justice.gov/usao-sdny/pr/nypd-officer-and-yonkers-man-arrested-distributing-fentanyl-and-heroin
justice.gov/usao-nj/pr/atlantic-county-felon-sentenced-170-months-prison-distributing-drugs-and-possessing