Is it Illegal to Frame Someone in New Jersey?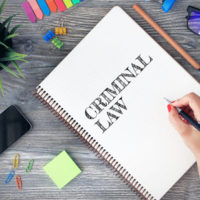 When someone is accused of a serious crime, they may claim that they were framed. Sometimes, this claim is totally false, but in certain cases it may actually be true. Many individuals in New Jersey are capable of sophisticated frame ups that implicate others for crimes that they didn't actually commit. Usually, this is done as a distraction, and those that frame others are usually the ones that actually committed the crime. In New Jersey, there may be many people behind bars who were actually framed. According to the Innocence Project, more than 100,000 individuals in the United States may be serving sentences for crimes they didn't commit.
Framing someone else for a crime they didn't commit is highly illegal in New Jersey. If you have been accused of this crime, you need to enlist the help of a qualified criminal defense attorney as soon as possible. With a skilled attorney at your side, you can pursue the best possible legal outcome. An experienced lawyer can help you employ various strategies to lower potential prison sentences and fines.
The Possible Penalties for Framing Someone 
There is no single law against framing someone for a crime in New Jersey. However, those who are found guilty of this act may face a number of different charges, depending on the circumstances:
Conspiracy: Conspiracy is an agreement between two or more people to commit a crime in the future. The penalty for conspiracy varies, although second-degree criminal conspiracy involves a potential prison sentence of 10 years.
Accessory to a Crime: If you framed someone in order to help someone else get away with a crime, you may be charged with accessory to a crime. In New Jersey, this is known as accomplice liability.
Filing a False Police Report: Another serious crime in New Jersey is filing a false police report. If you were the one who reported the frame up, you may be charged with a crime of the fourth degree.
Perjury: If you lie in court about the alleged crimes of others, you may be charged with perjury. In New Jersey, this is a crime of the third degree.
Obstruction of Justice: If you intentionally mislead or obstruct the legal process (including police investigations), you may be charged with obstruction of justice. This is a crime of the fourth degree.
Framing Someone Is Now Easier Than Ever
With new technology, it's now easier to frame someone than ever before. Sophisticated hackers can plant incriminating evidence on people's computers without them ever knowing. Video surveillance footage can be altered. The rise of "face apps" can create videos that seem to show people engaging in illegal acts. This is definitely something to consider moving forward, and our legal system may not be able to handle these new threats in its current state.
Enlist the Help of a Qualified Attorney Today
If you need skilled legal help, contact New Jersey criminal defense attorney Phillip J. Murphy. We have considerable experience with various criminal cases in New Jersey, and we'll fight for your rights in an efficient manner. While framing someone can result in serious criminal charges, you can pursue a favorable legal outcome with the right approach. Reach out today, and take your first steps towards justice.
Resource:
theguardian.com/technology/2009/oct/15/bruce-schneier-internet-security
https://www.phillipmurphylawyer.com/what-is-the-penalty-for-insurance-fraud-in-new-jersey/