New Jersey Supreme Court Orders New Trial for Man Convicted Of Murder Because Statements Illegally Obtained From Him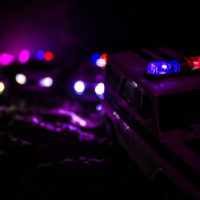 During the week of December 14, the New Jersey Supreme Court ordered a new trial for a man convicted of murder whose rights were violated while he was being interviewed by police. Specifically, the high court found that detectives had violated his rights by continuing to question him about unrelated crimes, even though he declined to answer questions before speaking to an attorney. As a result, statements made after he expressed a desire to speak to an attorney were inadmissible, and should not have been allowed in at trial. A new trial had to be ordered as a result.
When Are Statements Inadmissible Due To The Request For Counsel?
In 1981, the U.S. Supreme Court decided a seminal case involving attempting to question/eventually questioning defendants after they earlier requested counsel. The rule is known as the "Edwards doctrine," and bars continuing interrogation after a defendant requests counsel, even if a different law enforcement agency tries to question the defendant about an unrelated crime during that time.
However, there are exceptions to the rule requiring suppression of statements obtained in violation of this right; exceptions which would allow the statements to come in if counsel was provided during the questions, defendant initiated the communication, or there was a break in custody. Still, in order to fall within this exception, there must be a break in custody that is "sufficient" to "dissipate [the original interrogation's] coercive effects." Only then will statements made be allowed to be introduced during trial.
What Happened In This Case
In this particular case, the defendant was arrested and read his Miranda rights, and requested his right to counsel. The interrogation ceased, and two detectives proceeded to question the defendant about an unrelated murder. The defendant once again requested the assistance of counsel, and the interrogation ceased. The defendant then remained in continuous pre-indictment custody when, six months later, those same detectives administered his Miranda warnings, and began to interrogate him without providing counsel, even though he had initially requested it. While the trial court found that the defendant had waived his Miranda rights before making the incriminating statement that was allowed in at trial, the Appellate Division and high court found that the detectives had violated the Edwards doctrine by initially attempting to interrogate him after he had requested counsel, and that he had not himself initiated the third interrogation that eventually gave rise to the incriminating statement.
Sixth Amendment Criminal Defense Attorneys Serving New Jersey & New York
Your Sixth Amendment right to counsel provides you with the right to assistance of counsel if you are accused, in "all criminal prosecutions." This does not just refer to the right to be represented by an attorney during trial, but the right to remain silent until you have access to legal counsel.
If you live in New Jersey or New York and you are being charged with a crime after your right to counsel was not honored, contact our experienced criminal defense attorneys at the office of Phillip J. Murphy today to find out how we can help.
Resource:
fox29.com/news/new-jersey-supreme-court-orders-new-trial-citing-questions-in-unrelated-case