New York Votes to Officially Close Rikers Island Jails, But What's Next?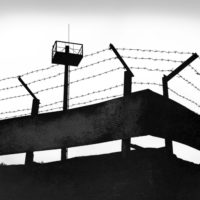 In late October, New York City Council made its vote to have Rikers Island closed as of 2026, and replaced with four new jails located in Brooklyn, the Bronx, Manhattan and Queens, taking the inmate population down from approximately 10,000 to 3,000. Described by some as a "symbol of brutality and inhumanity" that "[never] leaves you," many have praised the move to close Rikers as New York finally edging towards progress in terms of preventing abuse of those accused and convicted of crimes, while others have criticized the move, pointing out that no new jails should replace the Rikers' 12 currently there. The proposal comes amongst other reforms, including eliminating New York City's cash bail system.
The Rikers prison system is not only notorious for the abuse that occurs inside, but the fact that it has housed a number of juveniles sentenced or simply awaiting trial for minor crimes, such as shoplifting. In addition, 90 percent of all inmates are black or Hispanic, and a number are there due to public health issues in their lives, such as food insecurity, mental health, and poverty, which carries a number of civil rights concerns. The complex has also become known as a place where people are detained for years – without being convicted of anything – while they away trial, as occurred with Kalief Browder, whose story was published after he was held there for three years due to being unable to make bail, two of which he spent in solitary confinement. Browder was accused of stealing a backpack. A 2014 investigation also found that there had been a disturbing number of civil rights violations there and the jail supported a "deep-seated culture of violence" against teenage inmates.
Is It Ethical to Place Rikers with Four New Jails?
Some civil rights advocates have indicated that New York should, instead, be moving towards completely eliminating all incarceration because it does not work and is not human or fair, especially given just how many people who have mental health concerns and have not committed violent crimes end up there.
Of course, abolition of incarceration also cannot happen overnight. In addition, the proposal has been criticized by those neighborhoods where they would be located over what some have called a complete lack of community engagement. Still others have concerns that reducing the number of people detained in New York's jails will result in an increase of crime out on the streets.
Contact Our New York Criminal Defense Attorneys
If you or a loved one is being accused of a crime here in New York, do not risk spending your life suffering from potential abuse because you did not have the proper defense. Contact our experienced New York criminal defense attorneys at the office of Phillip J. Murphy to find out how we can help.
Resource:
vox.com/identities/2019/10/18/20921389/rikers-island-new-york-jail-close-new-jails
bbc.com/news/world-us-canada-50114468
npr.org/2019/10/17/771167909/new-york-to-close-citys-notorious-rikers-island-jail-complex
https://www.phillipmurphylawyer.com/justice-department-announces-that-additional-federal-inmates-may-qualify-for-release-under-first-step-act/