State Prosecutor Accuses DOJ of Blocking Investigation into Potential Police Misconduct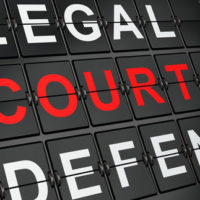 The state prosecutor is suing the U.S. Department of Justice (DOJ) over what many suspect to be police misconduct and civil rights issues involving police officers (members of a fugitive task force) shooting 59 bullets into a schizophrenic college student. While the police claimed that they had a warrant to enter the victim's residency due to his attempts to fire at officers earlier during the year, the District Attorney is concerned that their actions were potentially illegal, and alleges that federal authorities have effectively prevented his prosecutors from interviewing the officers who killed the individual and stymied any investigation of the killing by withholding any all documents, including those requested under the Freedom of Information Act (FOIA).
A "standoff" like this between local and federal authorities is quite unusual. Federal authorities are typically eager to cooperate and provide local prosecuting attorneys with all of the information that they need about a given incident. While plaintiffs are sometimes shut out, it is unusual for federal authorities to shut out a district attorney who is investigating a potential crime; indicating that misconduct could have been involved.
Prosecutor's Office Sues DOJ
As a result, the state prosecutor's office has now filed a lawsuit against the DOJ, alleging that the Department of Justice is blocking authorities from investigating and has failed to provide even basic documents or evidence requested in relation to the victim's death. The only information that has been obtained came from the state Bureau of Investigation, which issued a statement that officers provided warnings for the victim to put down his weapon and a handgun was found at the scene.
However, the lawsuit filed by the state prosecutor's office alleges that, while officers claim that the victim fired at them, the weapon eventually found at the scene was inoperable, and thus contradicts these statements. All that is known, aside from this, is that the victim had no previous criminal convictions and was a student at a local university who had been diagnosed as schizophrenic.
Meanwhile, the victim's family has also filed a case against the officers involved, alleging that they were not trained to conduct arrests of individuals with psychiatric conditions and used excessive force. The lawsuit also alleges that the officers used a flash bang grenade and used excessive force to handcuff the victim, dragging him throughout the apartment. The lawsuit also alleges that the victim was initially shot in both his right and left palms; therefore, he could not have been holding a weapon when police decided to use lethal force to kill him.
Contact Our New York & New Jersey Civil Rights & Police Misconduct Attorneys
Police misconduct should never go unaddressed. If you or a loved one has been the victim of police misconduct in New York or New Jersey, and charged with a crime as a result, contact our experienced criminal defense and civil rights attorneys at the office of Phillip J. Murphy today to find out how we can help.
Resources:
nbcnews.com/news/crime-courts/prosecutor-accuses-doj-blocking-investigation-death-student-shot-59-times-n952816
13wmaz.com/article/news/us-marshals-task-force-accused-of-excessive-force-and-cover-up/93-506971197