The Need For Criminal Justice Reform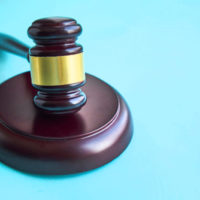 Many are aware that there are a myriad of flaws in our criminal justice system, however, a recent publication from The Hill highlights just how bad it is. For example, almost three million U.S. children under the age of 18 have an incarcerated parent; there are more prisons than colleges in our country; drug offenses account for almost half of the total population there; and taxpayers spend more than $70 billion per year to accomplish all of this. Over the last 40 years, our domestic incarceration rate has quadrupled.
So what needs to be done to fix the problem? Almost everyone in Congress is aware that we are in desperate need of reform. Still, in spite of new working groups and legislation passing out of Committee, there have been no tangible benefits to date.
Reform, Rehabilitation, Restoration
While federal legislation passing would not fix everything, it could still make a meaningful dent, particularly if it successfully focuses on rehabilitation and restoration. The current system is a threat to everyone; shackling those who come from poverty and making all of us less safe.
Most Importantly, People Need To Work
Instead, we could take practical steps towards reducing recidivism: building and teaching marketable job skills, providing education, strengthening halfway houses, treating mental health and substance abuse issues, etc. Perhaps most importantly: people need to work. It's not only part of our collective common sense, it's part of the science and literature and studies: people who have jobs are less likely to commit crimes and/or reoffend. In this way, work is both an "immunization" and a "cure."
Fortunately, in October 2017, New York passed a law allowing some individuals with criminal offenses to get their records sealed. Specifically, those who have been crime-free for 10 years can request that certain convictions be sealed in order to remove some of the many formerly incarcerated individuals face when seeking employment.
Still, this is not as progressive as an expungement law that allows one-time, low level criminal offenses to automatically drop off a record after 10 years, which involves less navigation of the legal system. New Jersey actually has a law like this; specifically, an expungement law; which allows individuals to file a petition for expungement. However, it is still a good is a good idea to work with an attorney to do so due to how confusing the court system can be.
Work With Aggressive Representation
If you have been arrested for a crime, it is crucial that you work with an experienced criminal defense attorney immediately so that you do not become a victim of our flawed criminal justice system. Contact Phillip J. Murphy, attorney at law, today for a free consultation and find out how we can help you if you live in New York or New Jersey.
Resources:
thehill.com/blogs/congress-blog/judicial/382918-congress-must-act-to-fix-our-broken-criminal-justice-system
thehill.com/opinion/criminal-justice/382623-jobs-are-the-ultimate-criminal-justice-reform
governor.ny.gov/news/governor-cuomo-announces-raise-age-law-seals-non-violent-criminal-convictions-takes-effect