Using Algorithms to Sentence "Criminals"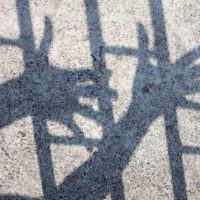 On May 1st, the New York Times published an eye-opening article about emerging software programs that are actually sending people to prison, and the strain that this is place on the justice system. While this may sound like a chapter out of a science fiction novel, in fact, individuals have already been sentenced to serve years in prison based, in part, on companies' proprietary software, arguably violating their due process rights. This type of information can include, for example, a report that assesses the risk one particular individual poses in terms of committing crimes, i.e. whether they are a risk to the community via a propensity for violence, recidivism, and/or pretrial risks.
Pervasive Civil Rights & Criminal Justice Concerns
Alarmingly, studies done on these programs have revealed serious civil rights concerns, specifically concluding that black defendants are far more likely than white defendants to be incorrectly judge as prone to a higher rate of recidivism. In addition, the use of these programs involves substantial issues involving access to justice (or lack thereof): criminal defendants do not have the ability to question a given assessment and explain its flaws when they cannot access the algorithm itself because, according to the company that produces and owns that algorithm, it's technically a "trade secret" which is off-limits because it is proprietary. In fact, even judges do not have access to the algorithm.
Yet, these products play a large role in many state criminal justice systems. Not only are they used in sentencing decisions, but also in setting bail amounts and even influencing whether or not a criminal defendant is found guilty or innocent.
Still, sentencing judges are using these programs in providing the sentencing court with information, even though, at the same time, they are also being instructed to take the program algorithm's limitations into account. These algorithms are not supposed to be the determinative factor in sentencing, but they can be used as a factor, amongst others. As a result, one man's sentencing could now be heard by the U.S. Supreme Court precisely due to the substantial questions raised by the use of risk assessments in sentencing courts.
How Is This Legal?
Arguably, the U.S. Supreme Court has already spoken on this issue: in 1977, it ruled that a man could not be condemned to death based on a sentencing report that contained confidential information that he was not allowed to review. However, this opinion appears to have been limited to capital cases.

Free Consultation with Criminal Defense Attorney Who Can Help
If your civil rights–or any other rights–were violated as part of your sentencing, you should speak with a criminal defense attorney right away. At the law office of Phillip J. Murphy, our criminal defense attorneys have been protecting residents from these types of injustices throughout New York and New Jersey since 1989. Contact us today for a free consultation to discuss your case.
Resource:
nytimes.com/2017/05/01/us/politics/sent-to-prison-by-a-software-programs-secret-algorithms.html?mabReward=ACTM3&recp=2