What Happens If You Hack A Sports Betting Website In New York?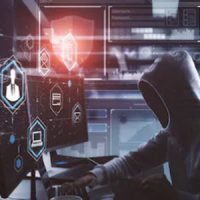 Hacking a website can land you in serious trouble. But what happens if you specifically target a betting website? If you engaged in this type of cybercrime, your goal was probably to steal money from user accounts. This immediately makes the crime more serious, since you are not only accessing a website without permission, but you are also stealing funds. A recent case in New York highlights the potential severity of this situation.
Man Charged in New York For Hacking Fantasy Sports Betting Website 
On May 18th, the Justice Department announced that a hacker had been formally charged for compromising a sports fantasy betting website. He did this in order to seal hundreds of thousands of dollars. The Justice Department admits that this hacker's methods were "sophisticated," and he apparently used a "credential stuffing attack" to achieve his goals.
A credential stuffing attack involves several steps: The first is to collect stolen password/username pairs from other hackers. These pairs can be purchased by hackers relatively easily on the dark web. The next step is to go through various username/password pairs, attempting to use them on each account held by the target. If the user has chosen different passwords for different accounts, they are safe. But this is rarely the case, and netizens typically use the same password pairs for dozens of accounts.
This particular hacker chose to try out various password pairs on the betting website – apparently to great success. This attack took place in 2022, and a total of 60,000 accounts were compromised. The hacker worked with various co-conspirators, and their methods became increasingly effective. In some cases, they were able to transfer money from the victims' bank accounts into the sports betting website. This allowed them to completely drain the accounts of some victims. In total, the hackers were able to steal about $600,000 from 1,600 accounts.
The defendant is just 18 years old. He has been charged with various crimes, including computer intrusions, unauthorized access to a protected computer, wire fraud, and aggravated identity theft. Theoretically, he could spend about 60 years in prison. However, he may get a light sentence due to his age. A lighter sentence is especially likely if he has no prior offenses on his record – a likely scenario because of his age.
Where Can I Find a Qualified, Experienced Criminal Defense Attorney in New York?
 If you've been searching for a qualified, experienced New York criminal defense attorney, look no further than Phillip J. Murphy, Attorney at Law. We know that cybercrimes in New York can come with serious penalties – but there's no reason to simply accept these penalties without putting up a fight in court. One of the most important assets in this situation is your right to a qualified, experienced defense lawyer. Make the most of this opportunity and book your consultation with us today.
Source:
 justice.gov/usao-sdny/pr/wisconsin-man-charged-hacking-fantasy-sports-and-betting-website