What Happens If You Spy For The Chinese Government In New York?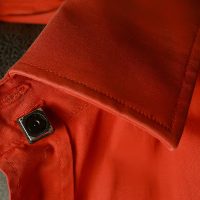 Espionage is frowned upon in the United States, especially if you act as an agent for a country that is on unfriendly terms with the US government. Russia and China are now being viewed with unprecedented levels of suspicion and hostility by our government, and any US citizen that works with these regimes can expect serious consequences. Even a relatively innocuous business deal may result in prison time. While these gestures are undoubtedly intended to "send a message" to nations like China and Russia, that doesn't make these penalties any less serious. So what happens if you work as a spy for the Chinese government?
An Example of Alleged Chinese Espionage in New York 
On October 24th of 2022, the Department of Justice announced that two intelligence officers working for the People's Republic of China had been charged with attempting to obstruct a criminal prosecution. One faces up to 60 years in prison for this crime, while the other faces a maximum sentence of 20 years.
So what exactly happened here? The criminal prosecution that they allegedly attempted to obstruct was taking place in the Eastern District of New York, and it involved crimes committed by the Chinese telecommunications company Huawei. According to the Justice Department, these two intelligence officers planned to steal files and other documents from the US Attorney's Office to sabotage the criminal prosecution against Huawei – a company that is heavily linked with the Chinese government.
Their scheme was quite simple. They simply offered a US government employee about $60,000 worth of Bitcoin to get the sensitive documents. But while they were under the impression that this US employee was sympathetic to the Chinese government, he was actually a double agent working for the FBI. One of these individuals was also charged with two counts of money laundering due to the anonymous nature of Bitcoin.
The Chinese officials were apparently interested in exactly which Huawei employees had been interviewed in connection to the criminal case. They also wanted information about what kind of evidence was going to be presented and the US Attorney's overall trial strategy when it came to the case. The FBI agent essentially fed them misleading documents, giving the Chinese officials the impression that they were making progress. In reality, the FBI was steadily collecting evidence against the spies.
Where Can I Find a Qualified Criminal Defense Attorney? 
If you've been searching for a qualified, experienced New York criminal defense attorney, look no further than Phillip J. Murphy, Attorney at Law. We know that being charged with a serious offense in New York is often one of the most unsettling experiences for US citizens. But it's important to know that you're not alone in this fight. Enlist our help in this matter, and you can pursue a solid defense strategy while mitigating any potential consequences you might be facing. Book your consultation today to get started.
Sources: 
justice.gov/usao-edny/pr/two-chinese-intelligence-officers-charged-obstruction-justice-scheme-bribe-us
nytimes.com/2022/10/24/us/politics/justice-dept-huawei.html