What Happens When You Try To Hold Someone For Ransom?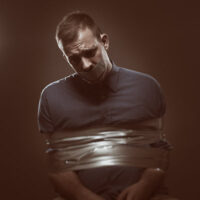 The economy isn't looking too great these days, and inflation continues to rise. This will inevitably lead to higher crime rates as desperate people try anything possible to get ahead. Some people are already committing all kinds of crimes for the first time, such as drilling holes in gas tanks to siphon away fuel from vehicles. But what about holding someone for ransom? This crime was recently committed by defendants in New Jersey, and these individuals are now facing considerable consequences.
If you have been charged with kidnapping in New Jersey, it makes sense to get in touch with a legal professional as soon as possible. These attorneys can help you strive for the best possible results, and they will fight for your rights in a highly efficient manner. With assistance from an attorney, you may be able to mitigate or avoid some of the worst consequences associated with your crime.
Defendants Charged After Holding New Jersey Man For Ransom 
To understand what happens when you hold someone for ransom, it's helpful to consider a recent case in New Jersey. On April 7th, it was reported that three individuals had been charged with kidnapping after kidnapping a Fort Lee resident. First, these individuals drove to the victim's home and entered wearing ski masks. Then, they restrained their target, placing duct tape over his eyes and mouth. After bundling them into their vehicle, they took pictures of the restrained individual and sent these pictures to the man's wife, demanding a ransom of $680,000.
Unfortunately for these criminals, their van was captured by surveillance cameras. The next day, the New York Police Department tracked them down in Queens, and soon discovered a man screaming for help inside a building. Fortunately, this man was unharmed – other than minor injuries caused by a brief scuffle. The three defendants face life imprisonment for kidnapping and conspiring to hold for ransom.
What is the Penalty for Kidnapping? 
According to New Jersey law, kidnapping occurs when someone is unlawfully removed from their initial location and confined, with the purpose of being held for ransom or reward. This is a crime of the first degree. There are a few notable defenses to this crime. For example, a parent is legally allowed to flee with their child if they believe they are in imminent danger from the other parent. Other crimes associated with kidnapping include criminal restraint and false imprisonment. Human trafficking may also fall under the same general category of kidnapping.
Enlist the Help of a Qualified Attorney Today 
For help from a skilled New Jersey criminal defense lawyer, reach out to Phillip J. Murphy. Over the years, we have assisted numerous defendants in the Garden State. We know how to fight for your rights in an effective manner, and we can help you strive for the best possible results. Book your consultation today to get started immediately.
Source:
justice.gov/usao-nj/pr/three-new-york-men-charged-conspiring-kidnap-new-jersey-man