When Is Property Forfeited In New York Criminal Cases?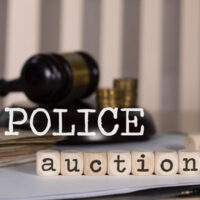 When most people face criminal charges in New York, they are concerned about two things: incarceration and fines. However, there is actually another potential consequence that many individuals overlook. This is the forfeiture of property. If the authorities believe that your property was illegally or fraudulently obtained, they may order that you forfeit this property. Losing your property can be seriously detrimental, and in most cases defendants try their best to avoid this scenario.
If you are facing criminal charges and you're worried about forfeiting property, you should probably get in touch with a qualified, experienced criminal defense attorney as soon as possible. These legal professionals can not only help you avoid forfeiting your property, but they can also help you avoid incarceration and fines.
When is Property Forfeited? 
According to federal law, law enforcement authorities can seize virtually any type of property from criminals who have been convicted of certain crimes. This includes drug trafficking, money laundering, and organized crime. When authorities seize this property, it is referred to as "forfeiture." Owners of the property are not compensated.
This property can take many different forms. It might be money, but it can also be a yacht, a sports car, a home, or anything else that was purchased with proceeds from illegal activities. In addition, the authorities may seize property that was used to commit crimes. For example, you might have used a home to cook crystal meth, or you might have used a yacht to smuggle drugs.
Recent Examples of Forfeiture in New York 
In 2021, it was reported that a United States Attorney in Manhattan had overseen the forfeiture of an oil tanker used to violate sanctions against North Korea. The 2,734-ton oil tanker was used to make illegal deliveries of fuel by engaging in ship-to-ship transfers. After the fuel was transferred, the receiving ships sailed to North Korea.
This allowed North Korea to bypass sanctions and receive fuel despite measures taken by the United States. As well as having his oil tanker forfeited, the owner (Kwek Kee Seng) was charged with money laundering and conspiracy. However, this individual is still at large, and the charges are pending while the authorities try to track him down.
Rare Wu-Tang Clan Album Forfeited by Martin Shkreli 
Martin Shrekli, the famous hedge fund manager who was charged with fraud in 2017, was forced to forfeit his rare Wu-Tang Clan album, "Once Upon a Time in Shaolin." This was used as a substitute asset with the $7.4 million forfeiture money judgment, and plans were announced to sell the rare album. Proceeds from the sale would then go towards the balance owing.
Enlist the Help of a Qualified Attorney Today 
If you need help from a skilled New York or New Jersey criminal attorney, contact Phillip J. Murphy today. We have considerable experience with a number of criminal cases, and we can help you avoid excessive fines, incarceration, and forfeiture of property. With our assistance, you can approach this situation in an efficient, confident manner. Book your consultation today.
Source:
justice.gov/afp/types-federal-forfeiture