Criminal Conspiracy Charges Brought Against Volkswagen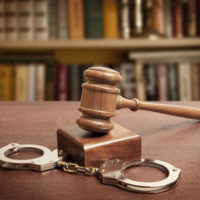 On January 7th, the FBI arrested Volkswagen executive Oliver Schmidt for conspiracy charges related to the company's diesel vehicle performance on emissions tests; specifically, conspiracy to defraud the United States. The arrest is part of a broader criminal investigation into the company's efforts to convince regulators that excess emissions were caused by technical issues (versus intentional cheating on the emissions tests).
To date, lawsuits have also been filed against Schmidt individually by both New York and Massachusetts, claiming that he as an individual must be held accountable for the part he played in concealing the emissions cheating incidents.
The Emissions "Scandal"
By installing specific software within approximately 11 million diesel cars worldwide, the cars were able to turn on pollution-control systems specifically when they were being tested for emissions, thus curbing those emissions while being tested. These controls were then not actually deployed when the car was operating on the road, thus allegedly allowing emissions that were 40 times the levels allowed under U.S. law.
According to officials, Schmidt and other officials were not only involved in orchestrating this, but they then purposely cited false technical explanations to explain the high emission levels, only to eventually acknowledge that the vehicles contained 'defeat devices' specifically designed to allow them to cheat on emissions tests. As a result, the company has already agreed to pay the vehicle owners $16 billion, and will likely pay a lot more in additional fines.
Can Individuals Be Prosecuted For What Companies Do?
Many are likely wondering why Schmidt is being personally held accountable for the work he did as an agent (or employee) of Volkswagen, both by the FBI and the states, which have brought lawsuits against the executive. In fact, it isn't just Schmidt: in September, former Volkswagen engineer James Liang plead guilty to conspiracy to defraud the government, as well as violating the Clean Air Act.
When it comes to criminal investigations, the Justice Department is allowed to prosecute individual entities who work for a company and who are responsible for what is deemed to be criminal activity. As part of any plea deal, the company itself, or one of its corporate entities, can plead guilty. This can be distinguished from other auto industry investigations—such as the Takata airbag controversy—because blatant criminal negligence was allegedly involved in the Volkswagen incident (although the Justice Department is thinking of bringing criminal charges against Takata as a company), as well as the civil claims against Volkswagen, which resulted in one of the largest consumer class-action settlements in U.S. history.

New York Defense Attorney Experienced in White-Collar Crime Defense
If you or a loved one is potentially facing jail time due to a white-collar and/or conspiracy charge, we can help. Phillip J. Murphy, Attorney at Law, has been helping defend those charged in New York and New Jersey for over 25 years. Contact us today for a free consultation.
Resource:
nytimes.com/2017/01/09/business/volkswagen-diesel-emissions-investigation-settlement.html?_r=0