Criminal Injustice Rampant with New York's Conspiracy Law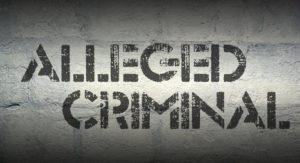 While most people have heard of crimes related to violent activities or drug charges, many have not heard about another New York state law that can places people behind bars simply due to 'who they know.' Specifically,  New York's conspiracy law allows anyone to be charged with conspiracy in the first degree if a prosecutor simply shows that an individual is somehow connected to a group of others involved in the main crime. As discussed in this recent article from The Gothamist, the law has led to quite a few indictments of conspiracy in the first degree—the highest class of crime in the state of New York—simply due to posts on personal social media pages.
Although the conspiracy law was traditionally used to break up gangs in New York, starting in 2012, things began to change; specifically, law enforcement started targeting young defendants who had somewhat loose ties to actual gang activity. As a result, the once-defined line between gang participant and neighbor or friend started to blur, arguably leading to quite a few wrongful convictions here in our home state.
New York Conspiracy Law
According to the law, a person is guilty of conspiracy in the first degree when he/she is over the age of eighteen and agrees with one or more people (under the age of sixteen) to engage in or cause the performance of a class A felony. Sentences for conspiracy in the first degree range from fifteen years to life, and, as a crime, it is in the same class as that of  terrorism and aggravated murder.
One Man's Story
The article follows one man's story—Kenneth Thomas'—who, at the time he was arrested, was 21 years old and finishing his management degree at a small community college. Apartments throughout the Grant and "Manhattanville" high-rise developments in West Harlem were raided and 40 young men and minors arrested on a 103-person indictment for gang activity associated with two murders. Thomas was charged with conspiracy in the first degree almost entirely based on his Facebook posts and YouTube videos; specifically, his conspiracy charge stemmed from evidence of socializing with small groups of people, one of which was in possession of a gun, illegally.
The murder trial that followed involved no forensic evidence, no weapon found, and no DNA matches. Thomas offered his cooperation in exchange for a lesser conspiracy charge. As some have noted, those brought in based on very loose connections with crimes have felt coerced into testifying just so that they can get out of the conspiracy charge. They can end up sitting in jail for years, with bail set unreasonably high, and face additional penalties after they are released, such as being excluded from public housing, denied a public education, and barred from a professional license, amongst others.
If you've Been Arrested or Suspected of a Crime, Obtain Immediate Assistance
If you have been arrested in New York, you are likely scared and confused. Your first call—before answering any questions from law enforcement—should be to an experienced criminal defense attorney. This is especially the case when laws are vaguely worded so as to provide significant deference to law enforcement (as New York's conspiracy law is), increasing the chances that innocent people are convicted.
If you have been arrested for or suspected of a crime, do not waste any time. Contact Phillip J. Murphy, Attorney at Law right away. We serve clients throughout downstate New York, as well as Lower Hudson Valley (Rockland), Westchester, and Orange counties.
Resource:
gothamist.com/2016/10/24/gang_sweeps_public_housing.php#photo-1