I Assaulted a Co-Worker in New York. What are My Legal Options?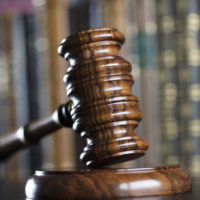 No one should have to experience a hostile work environment in New York or any other state. Unfortunately, stressful environments can cause well-meaning and good-natured people to lose control at times. If you have assaulted your co-worker in New York, it's important to consider your legal options. There's no need to simply accept your guilt and endure all of the potential legal consequences that you face.
With the help of a qualified, experienced defense attorney, you can make a solid case in court and avoid penalties such as excessive fines and jail time. These legal experts can utilize a range of potential strategies to give you the best possible chance of a positive legal outcome.
New Jersey's Workplace Violence Policy 
Although assaults are handled in essentially the same manner regardless of whether they take place at work or not, New Jersey has a unique Workplace Violence Policy that was published in 2019. This policy may impact your workplace assault case if you work for the state, so it's important to familiarize yourself with the details.
According to the policy, workplace violence is defined as:
Any act or threat of physical violence, harassment, intimidation, or other threatening/disruptive behavior.
Threats or threatening behavior is defined as:
An overt verbal or nonverbal expression that communicates the intent to cause physical or mental harm.
Physical assault is defined as:
The act of inflicting physical harm or unwanted/hostile physical contact of a non-sexual or sexual nature. This may include hitting, fighting, pushing, shoving, or throwing objects.
Penalties for Assault in New Jersey 
In most instances of workplace violence, aggressors will be charged with simple assault. In New Jersey, a simple assault is a less serious crime compared to aggravated assault because serious bodily injury does not take place. Nevertheless, there are serious penalties associated with a simple offense conviction, including a fine of up to $1,000 and jail time of up to six months.
What if My Co-Worker and I Agreed to Fight?
When both parties are engaged in a fight, it's often difficult to figure out who was the aggressor and who should be charged with assault. Perhaps your workplace fight broke out without warning in a spontaneous manner. If both parties face assault charges, you may both decide to drop charges so that neither worker faces criminal consequences.
In addition, you and your co-worker might have mutually agreed to fight. Perhaps a crowd of your other co-workers witnessed a heated argument that ended with both parties saying, "Yes, let's fight," or "Let's go," or something similar. Maybe you and another worker agreed to a fistfight in the parking lot after work. Whatever the case may be, the penalties for a mutually agreed-upon fight are significantly less severe in New Jersey. In this situation, you would both face a petty disorderly person offense, which is the least serious criminal offense that can result in jail time.
Getting Legal Help
If you are facing criminal consequences because of a workplace scuffle, reach out to New Jersey criminal defense lawyer Phillip J. Murphy today. We'll help you seek justice.
Resource:
state.nj.us/csc/employees/training/classroom/Imports%202017/LABOR%20Violence%20Workplace%20Violence%20updated%2005-30-2019.pdf
https://www.phillipmurphylawyer.com/appeals-court-suspends-new-jerseys-first-pilot-criminal-trial-due-to-potential-for-juror-bias/