Appeals Court Suspends New Jersey's First "Pilot" Criminal Trial Due to Potential for Juror Bias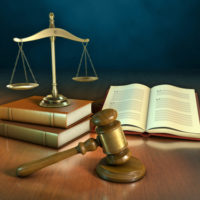 In early October, oral arguments would have begun in New Jersey's first socially-distanced (criminal) trial after Bergen County Judge Robert M. Vinci dismissed a motion to delay the trial in September due to concerns over the jury selection process and the various constitutional and civil rights issues associated with it. However, an appeals court recently suspended the trial, which is now stayed until further notice. Eventually, the parties will argue over whether the process allows for a jury pool that represents a cross-section of the community at the appellate level as a result. Meanwhile, other trials in certain New Jersey counties, including Atlantic and Cumberland Counties, are still proceeding, in spite of the ruling.
The Bergen County case involves a defendant accused of attempting to set his ex-wife's home on fire and who is now facing charges of aggravated arson and terroristic threats. The trial was to be the state's "pilot trial" under the new "hybrid" jury selection system before it was suspended, and the jury that was selected was predominantly white, female, and under the age of 50, representing a sharp contrast to the county's pre-COVID jury compositions (and to the defendant himself, who is male and Filipino).
Constitutional Rights Issues with Current State Jury Selection Guidelines
New Jersey's new jury selection guidelines, which were released in July and updated in August by the state Supreme Court, allow jurors to be selected both in-person and virtually, where anyone over the age of 65 and/or with an underlying medical condition can ultimately defer service. As a result, the defense argues that significant juror bias could result due to the potential exclusion of those who could not come into court for the process, or who do not have computers, live in poverty, certain minority groups, older individuals, people who lack certain technical skills, etc., potentially limiting jurors significantly. The defense indicated that this is especially an issue in Bergen County in particular because its jury selection methodology is not random, but instead oversamples "economically-privileged youthful jurors" who do not have childcare or work conflicts, and who are "technologically fluent."
Bergen County's Judge Vinci initially ruled that the selection process provided for is fair and would proceed as it did prior to COVID-19, shooting down allegations that 75 percent of those who received jury notice questionnaires failed to complete them, resulting in a very limited jury pool, and instead ruling that the current system produces a "fair cross-section of the community" because anyone who needs assistance (for example, a computer) receives it. The Appellate Division however has delayed the case until further notice.
If You Have Been Charged with A Crime, Contact Dedicated Defense Attorney Phillip J. Murphy
If you are facing criminal charges in New Jersey, it is essential that you work with an experienced criminal defense attorney who is prepared to aggressively fight for your rights in and outside of the courtroom. New York criminal defense attorney  Phillip J. Murphy has been representing clients for more than 30 years. Contact our office today for a free consultation to find out more about our services.
Resource:
northjersey.com/story/news/new-jersey/2020/09/28/njs-first-socially-distanced-jury-trial-starting-bergen-county/3568144001/
nj.com/coronavirus/2020/09/njs-first-hybrid-trial-is-underway-but-a-second-is-delayed-over-concerns-about-zoom-jury-selection.html
northjersey.com/story/news/crime/2019/06/06/man-accused-pouring-gasoline-around-ex-wifes-hackensack-nj-house/1375477001/
https://www.phillipmurphylawyer.com/new-jersey-supreme-court-rules-that-defendants-must-provide-cell-phone-passcodes-to-investigators-under-some-circumstances/