New Jersey Supreme Court Rules That Defendants Must Provide Cell Phone Passcodes to Investigators Under Some Circumstances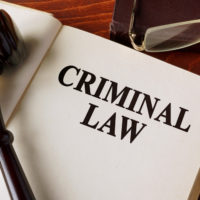 In August, the New Jersey Supreme Court made an important decision in a criminal case that will have far-reaching implications for criminal investigations throughout the state. Specifically, the Court ruled that criminal defendants can be compelled to reveal their cell phone passcodes to investigators who have obtained search warrants, and this does not violate a defendant's protection against self-incrimination under the Fifth Amendment, as we explain below.
The Case, Fifth Amendment Protections, & The "Foregone Conclusion" Exception
The case involved a former sheriff's officer who is now on trial for allegedly working with a street gang and who has been charged with hindering apprehension, obstruction, and official misconduct for allegedly tipping off drug dealers. After authorities obtained a search warrant to search his phone, the defendant claimed that turning over his cell phone codes amounted to being forced to offer testimony that could incriminate him in violation of his Fifth Amendment constitutional rights. Prosecutors responded with the "foregone conclusion" exception to the Fifth Amendment, arguing that because the drug dealers already informed them about the text messages, and this formed the basis to obtain the search warrant, those texts were a "foregone conclusion" –i.e. already known to exist.
The majority agreed, concluding that this was an issue of "surrender, not testimony," where the passcode itself did not serve as evidence, nor was it a clue that a crime had been committed; it simply provided access to the phone. The dissent sharply disagreed, equating unlocking a cell phone to "disgorge[ing] undisclosed private thoughts" in violation of fundamental constitutional principles.
What Does This Mean for Privacy Rights?
Many are calling the decision a major defeat to privacy rights, and a warning to everyone regarding keeping anything personal or private on electronic devices, as this gives the government the ability to go into your phone to access whatever they want, whenever they want. However, it is important to remember that under the US Supreme Court Carpenter V. United States decision, police must first obtain a search warrant in order to access a cell phone, and in order to do this, they must convince a magistrate that they have probable cause to believe that a criminal activity is occurring and evidence of a crime may be found in the cell phone. In addition, the trial court significantly narrowed the search warrant in this case, meaning that law enforcement does not have free reign to conduct a "fishing expedition" in the defendant's phone. In fact, they may altogether find it difficult to compel decryption of its broad contents.
If You Are Being Investigated Crime and/or Have Been Asked to Turn Over Your Cell Phone, Speak with A Criminal Defense Attorney First
Still, it is critical for people to realize what their rights are with respect to digital devices and ensure that nothing is turned over to law enforcement without speaking with a criminal defense attorney first. If you have any questions or concerns, contact New Jersey criminal defense attorney Phillip J. Murphy for a free consultation to find out how we can help.
Resource:
northjersey.com/story/news/new-jersey/2020/08/10/nj-supreme-court-defendants-must-divulge-cell-phone-passcodes/3334183001/
supremecourt.gov/opinions/17pdf/16-402_h315.pdf
https://www.phillipmurphylawyer.com/the-permanent-collateral-consequences-of-having-a-criminal-record-in-new-york/