The Permanent & Collateral Consequences of Having a Criminal Record In New York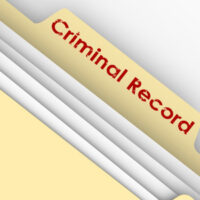 Almost 80 million people in the United States have criminal records, including the seven million currently estimated to be in prison or on parole. For the many who are released, it is unquestionably difficult to secure employment, housing, healthcare, and more, especially with the pandemic causing an economic crisis, resulting in lifelong consequences of being convicted of a crime.
In fact, according to some reports, there are more than 40,000 indirect consequences of having a criminal conviction; not only affecting the ability to find employment and housing, but also to obtain a professional license, participate in politics, publish, obtain property rights and/or a driver's license, exercise judicial rights, access education, obtain student loans and/or government benefits, serve in the military, access veterans pensions, health care, insurance, and more. Denying ex-felons the right to vote, in particular, has received nationwide attention, as it led to an estimated six million Americans not being able to vote in the 2016 elections. Punishments like these tend to be very discretionary, vague, and subjective; with permanent and/or temporary ramifications. They also tend to take those who are convicted and served their time by surprise, as there are no legal requirements to inform defendants about consequences like these. And like incarceration in general, they disproportionately affect low-income and communities of color.
Federal Laws On Employers Asking About Previous Convictions
While some state and federal laws limit how these records can be used in hiring decisions, no federal outright prohibits employers from asking applicants about both arrest and conviction records. Still, using them as an absolute measure to decide not to hire someone could end up resulting in discrimination against a protected class.
In fact, the U.S. Equal Employment Opportunity Commission provides guidance on the use of these records in employment decisions under the Civil Rights Act, and recommends that employers simply not ask about convictions, and if they do, that they limit such inquiries to only those that are job-related for the position in question and in keeping with what is absolutely necessary.
New York City's Fair Chance Act
New York also has specific laws limiting how convictions can be used on hiring decisions (known as a 'ban the box' law). The "Fair Chance Act" prohibits any employers with four or more employees in New York City from asking about job applicants' arrest or criminal histories prior to extending conditional employment offers.  New York also recently launched a program that supports allowing those with felony convictions to unite with their families in public housing.
Licensure & Employment Limitations In New York For Those Previously Convicted
Still, New York state laws also have a number of restrictions in place for those with arrest or conviction records. Specifically, of the more than 100 occupations in New York State that require a certification, license, or registration by a state agency, according to reports, more than 30 allow for individuals who have one or more criminal convictions to be barred or rejected by state licensing authorities. They may also be denied certain occupational licenses that have no rational connection to the conviction, such as those required to be an Emergency Medical Technician, Notary Public, Real Estate Agent, tow truck operator, and more.
If You Are Facing Criminal Charges In New York, Contact The Very Best in Criminal Defense Representation
There is simply too much permanently at risk when it comes to criminal charge. If you or a loved one has been arrested, contact New York criminal defense attorney Phillip J. Murphy immediately for a free consultation to find out how to ensure that your rights are protected.
Resource:
sentencingproject.org/publications/6-million-lost-voters-state-level-estimates-felony-disenfranchisement-2016/
gvcshrm.org/Portals/0/attachments/Employers%20Guide%20to%20NY%20Correction%20Law%20Article%2023-A.pdf
eeoc.gov/laws/guidance/enforcement-guidance-consideration-arrest-and-conviction-records-employment-decisions
qz.com/1871901/the-lifelong-consequences-of-being-convicted-of-a-crime/
niccc.csgjusticecenter.org/database/results/?jurisdiction=&consequence_category=&narrow_category=&triggering_offense_category=&consequence_type=&duration_category=&page_number=1
https://www.phillipmurphylawyer.com/appeals-court-opens-the-door-for-administration-to-implement-new-federal-death-penalty-protocol/