New Jersey Appellate Division Ruling Finding That Driver Can Be Charged with DWI Even Though He Was Not Driving Is of Serious Concern for Defense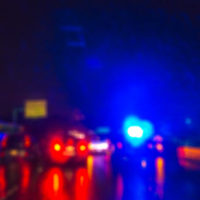 A recent New Jersey Appellate Division ruling regarding charging a driver with drunk driving if they are parked, asleep, with the engine running, but show no intent of driving away has a number of defense attorneys and advocates concerned, as it changes long-standing precedent and contradicts the prevailing state Supreme Court ruling concerning what constitutes drunk driving.
Historically, intent has been a key factor in making this determination. Specifically, in State v. Daly (1973), the Supreme Court of New Jersey found that the driver who was asleep with the engine running at issue in the case could not be considered to be driving drunk because turning on the engine could not be considered to signify an intent to drive. As a result, a driver could not be charged with driving while intoxicated for simply pulling over or being parked with the engine running.
However, the Appellate Division's decision from February changed this long-standing precedent and instead found that intent is signaled when someone is intoxicated and found behind the wheel of a car when the engine is running; regardless of whether they are awake or asleep. Many are now concerned that individuals who purposely try to avoid driving drunk by pulling over and trying to sleep it off – perhaps leaving the engine on to keep the car warm – will now instead have the incentive to keep driving as a result of this decision.
Contradiction With State Supreme Court Ruling; An Issue That Goes Unaddressed In Opinion
The Appellate Division's decision also significantly diverges from the Supreme Court's ruling in Daly, all while failing to acknowledge doing so. In fact, the Appellate Division panel has indicated that it is not breaking new ground in this most recent decision, however, it has also completely failed to address Daly in its decision, which is also now causing confusion for judges around the state, some of which are applying this new ruling instead of Daly even though Daly carries more weight and is actually the state of the law.
Is This Being Done In An Attempt To Decrease Caseload?
Some have remarked that perhaps the Appellate Division's goal in this ruling is to simply discourage appeals by creating a blanket prohibition. However, there are typically a number of cases concerning sleeping in cars regularly on the docket in New Jersey because these types of cases are very fact-specific. The courts must consider the specific facts to determine how to apply the law instead of simply applying a blanket prohibition in order to reduce their caseload.
If You've Been Charged with A DWI in New Jersey, Contact Our DWI Defense Attorneys
If you have been charged with DWI in New Jersey, contact one of our New Jersey DWI attorneys at the office of Phillip J. Murphy right away to find out how we can help ensure that your rights are protected surrounding any potential drunk driving charges. We assist clients in Bergen County and surrounding areas.
Resource:
law.com/njlawjournal/2020/02/19/defense-bar-denounces-ruling-expanding-dwi-to-sleeping-behind-the-wheel/
https://www.phillipmurphylawyer.com/january-2020-criminal-law-legislation-passed-in-new-jersey/