New Jersey Decriminalizes Aid in Dying, But What Does It Cover, Exactly?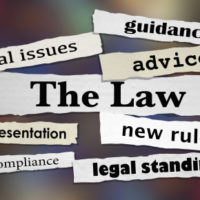 New Jersey recently decriminalized medical aid in dying, although the issue remains controversial for some, who are concerned that the legislation not mandating that family of the patient first be notified could end up introducing abuse into the system. The law—titled "Aid in Dying for the Terminally Ill Act"—now makes New Jersey the 8th state to decriminalize death with dignity.
What It Does & Does Not Require
The law:
attempts to prevent potential abuse by mandating that any patients seeking the assistance be "capable"; i.e. possessing the ability to both make healthcare decisions and communicate them to their healthcare provider;
provides the attending physician with the ability to mandate that the patient first undergo counseling with a psychologist or psychiatrist in order for the specialist to first determine that the patient is capable and not suffering from impaired judgment or depression, which could be influencing their choice to end their life;
does not mandate that a healthcare professional administer the assistance, but rather, instead, allows for the patient themselves to obtain the prescription that they can then self-administer to end their own life (or for the physician to directly administer the prescription);
mandates that, in order to obtain this prescription, the New Jersey resident must first be classified as a "qualified terminally ill patient," where terminally ill means that they are in the terminal stage of an irreversibly fatal condition, disease, or illness, with a life expectancy of six months or less;
mandates that at least two witnesses be present to attest to the patient being capable and voluntarily participating; where at least one of those witnesses is not a relative, dependent upon the patient's estate, or an owner/operator of a health care facility where the patient is a resident. In addition, none of the witnesses can be the patient's attending physician;
places it in the hands of the attending physician to make the initial determination in ensuring that all steps are carried out in accordance with the legal requirements, including ensuring that the patient is terminally ill, that they are capable, that they are participating voluntarily, that they are a New Jersey resident, that they have fulfilled any consultation requirements, and inform the patient of their rights, such as the opportunity to change their mind at any time in any manner; and
builds in mandatory timelines between the patient's first and second request for the prescription; amongst implementing other requirements.
Contact Our New Jersey Criminal Defense Attorneys with Any Questions
If you live in New Jersey and have any questions about what is and is not legal under the new legislation, or concerns over other healthcare-related crimes, contact our experienced New Jersey criminal defense attorneys at the office of Phillip J. Murphy today to find out more.
Resource:
kywnewsradio.radio.com/articles/news/new-jerseys-passage-medical-aid-dying-law-doesnt-quell-debate
https://www.phillipmurphylawyer.com/new-jersey-moves-closer-to-decriminalizing-medically-assisted-suicide/