New Jersey Moves Closer To Decriminalizing Medically Assisted Suicide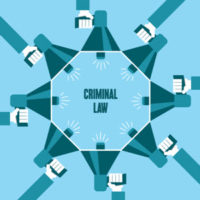 In New Jersey, lawmakers are considering decriminalizing euthanasia for terminally ill patients. While similar legislation has previously been proposed and previously stalled in the Senate, in February, a Senate committee voted to approve this latest "medically assisted suicide bill" and many now expect it to pass in the full chamber.
While a number of supporters have pointed out that this legislation is necessary to reduce suffering, those in opposition expressed concerns that passing it could result in profit-driven insurance decisions being injected into people's end-of-life care. Other arguments voiced against medically-assisted suicide in general include concerns that it violates a doctor's duty to "do no harm" and could lend itself to abuse from doctors themselves. This opposition includes some doctors, who relayed personal experiences of insurance companies refusing to approve expensive procedures and specifically inquiring about assisted suicide for terminally-ill patients.
The Legislative Language Proposed In New Jersey
Seven states and the District of Columbia have already legalized physician-assisted suicide (sometimes also referred to as "aid in dying"). The proposed legislation introduced in New Jersey is modeled after Oregon's law, which allows an adult resident who is mentally competent and terminally ill to request and use a prescription for lethal, life-ending medication. Other requirements include:
Statements from at least two physicians attesting that the individual has less than six months to live;
Two oral requests and one written request from the patient for the medication;
Two witnesses who are present for the production of the written request, where at least one of those witnesses is not the patient's attending physician, a beneficiary of the patient's will, or a family member; and
Self-administration of the medicine by the patient.
The bill must now be passed by both the full Assembly and Senate before heading to Gov. Murphy for approval or veto.
Until It Is Decriminalized, It Is Homicide
Unfortunately, until legislation like this is technically signed into law, any physician found to assist this process can be prosecuted for homicide. Still, in terms of criminal prosecution, it is different for a physician that provides the tools for the patient to commit their own suicide versus the physician administering the medication themselves.
In addition, similar to states legalizing marijuana, some federal lawmakers have attempted to interfere with states that legalize physician-assisted suicide; in some cases by relying on the federal Controlled Substances Act.
Contact Our New Jersey Criminal Defense Attorneys with Any Questions
If you have been accused of a crime in New Jersey, a conviction could negatively impact the rest of your life. Contact our New Jersey criminal defense attorneys at the office of Phillip J. Murphy today to find out how we can help—we have more than 25 years of experience defending clients in Bergen County and surrounding areas.
northjersey.com/story/news/new-jersey/2019/02/07/medically-assisted-suicide-bill-again-moving-forward-new-jersey/2788758002/
onlinelibrary.wiley.com/doi/pdf/10.1111/j.1748-720X.2005.tb00499.x
https://www.phillipmurphylawyer.com/new-new-jersey-firearms-law-could-lead-nypd-police-to-be-arrested/