New Jersey May Upend Civil Asset Forfeiture for Those Suspected of Committed a Crime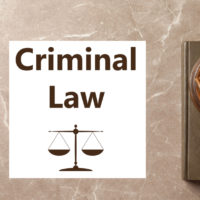 The New Jersey legislature is currently considering a bill that would make it more difficult for police and prosecutors to engage in civil asset forfeiture, or to seize property from individuals suspected of using the property in the commission of a crime. Specifically, the legislation mandates that an individual would have to be convicted of the crime before prosecutors could take ownership of property that is linked to the crime. However, it would not apply to certain illegally-obtained items, such as gambling devices, certain drugs, and guns. The amended version of the bill also adjusted the property threshold to $10,000 and the burden of proof necessary to show that the property was connected to a crime.
A System Designed To Benefit Law Enforcement
Under the current system in New Jersey, if an individual is pulled over, the police find cash, and suspect that the driver is trafficking drugs, that money is considered to be part of the drug transaction and undergoes a change in which the cash is treated as though it was involved in a crime; separately from its owner. The burden is on New Jersey to show by a preponderance of the evidence (or more likely than not) that the money was tied to a crime – a lower standard than actual criminal convictions. Because it is typically more expensive to hire an attorney than the property is worth, in most cases, people do not show up in court to try to get that property back. This creates what many call an incentive for police to seize the property because it essentially ends up profiting local law-enforcement agencies and Attorney General's Office.
New Jersey is also not required to track or report these forfeitures. The Division of Criminal Justice simply asks the county prosecutors to send information to the attorney general on a regular basis. Just based on this data, between 2009 and 2013, reports indicate that county district attorneys in New Jersey collected more than $70 million worth of property seized that was allegedly tied to crimes.
Does The Legislation Go Far Enough?
There is no justice in the state keeping someone's property when they have not been convicted of a crime. Still, the currently proposed solution – i.e. the legislation – would still leave this issue of individuals being unwilling or unable to go through the civil system to get their property back because the process is too expensive. As a result, some have suggested that New Jersey get rid of asset forfeiture altogether.
Contact Our New Jersey Criminal Defense Attorneys If You've Been Accused Of A Crime
If your property has been seized because you are a suspect in a crime, contact our New Jersey criminal defense attorneys at the office of Phillip J. Murphy today to find out how we can provide you with the best defense possible and protect your rights.
Resource:
northjersey.com/story/news/new-jersey/2019/12/10/nj-may-make-harder-police-keep-property-they-take-you/2630315001/
https://www.phillipmurphylawyer.com/new-jersey-could-be-the-next-state-to-eliminate-the-use-of-gay-or-trans-panic-defense/