Outdated Laws Block Information Flow & Justice For Criminal Defendants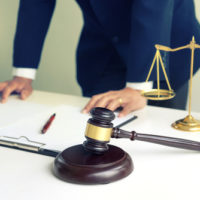 Access to all information relevant to a criminal case is a crucial aspect of building an effective defense and in ensuring that our criminal justice system honors a defendant's constitutional rights. And yet, this is a serious issue when it comes to crucial information on social media sites, as they typically readily hand over this information to the police and prosecution, who can easily obtain the information via court, but do not do the same for the defense.
The California Supreme Court will soon take up the issue and decide whether this practice—as allegedly mandated by the Stored Communications Act—violates the constitution and how "privacy" can be defined in the context of social media.
Stored Communications Act Puts Defendants in an Impossible Position
The primary bar to both sides of the criminal justice system obtaining this information is the Stored Communications Act, which prohibits certain types of information from being shared with anyone other than the intended recipient and sender.
Some of the social media companies argue that defense attorneys should be obtaining social media information from the government, which inherently sets up a conflict of interest and serious barrier, as the government—as represented by the prosecution—has every interest in delaying or blocking that information in getting to the defense.
This leaves defense attorneys typically trying to subpoena this information from companies like Facebook, Instagram, and Twitter, who then immediately move to quash the subpoenas, claiming that the Stored Communications Act allows the disclosure of private social media info only under court order or warrant (after a finding of probable cause is made). Although judges have ruled that defendants have a constitutional right to this info, it has been held that that constitutional right does not kick in until the pretrial stage; meaning that the defense goes without this information in putting together its case.
New York Chief Judge Implements New Criminal Court Disclosure Measures
In an effort to prevent wrongful convictions, Judge DiFiore of the New York State Court of Appeals recently announced new rules mandating that trial court judges issue orders reminding prosecutors to timely disclose material evidence favorable to the defense. The rule was the result of a study conducted by the New York State Justice Task Force, which found that there were serious concerns and violations that ultimately lead to ineffective representation.
New York Criminal Defense Attorneys
If you or a loved one is a defendant in a criminal case, you need to work with a criminal defense attorney who understands how to obtain all of the information necessary to put together the best defense possible.
Phillip J. Murphy has been defending clients throughout New Jersey and New York for more than 25 years; contact us today for a free consultation.
Resources:
themarshallproject.org/2018/01/15/how-social-media-giants-side-with-prosecutors-in-criminal-cases
auburnpub.com/news/local/new-york-s-chief-judge-implements-new-criminal-court-disclosure/article_4410aaa3-a42b-5879-974e-4883a39c3e37.html