What Is a Mistrial, and How Does It Relate To Double Jeopardy?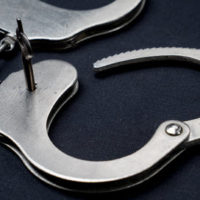 Many of us have tuned into Bill Cosby's trial this last month, which recently ended in a hung jury (mistrial). Specifically, the jury deliberated for 52 hours before a mistrial was declared because they were deadlocked.
Cosby is currently free on bail, but also appears to be awaiting a retrial of the criminal case, as prosecutors have reportedly already announced plans to bring a second criminal trial against him concerning the same allegations of sexual assault (specifically, aggravated indecent assault). The prosecutor has four months to decide how he wants to pursue a new trial for the felony charges of second-degree aggravated indecent assault (or go after Cosby for entirely new charges). If Cosby is convicted on even one of the counts he faces, he could spend the rest of his life in prison.
However, this begs the question: doesn't our criminal justice system dictate that you cannot be prosecuted twice for the same offense under the theory of double jeopardy?
Mistrial versus Not Guilty Verdict
Double jeopardy prevents the accused from being tried again on the same or similar charges and on the same facts following a valid acquittal. However, the Supreme Court has dictated that double jeopardy only protects you from being tried again for the same offense if you receive a verdict of not guilty. Therefore, in our criminal justice system, a mistrial is not the same, and a retrial is allowed.
In other words, there is no verdict when a trial ends in a mistrial. When this occurs, the prosecution typically announces whether or not it will try the case again (although it is important to note that sometimes a plea deal is negotiated instead).
Criminal versus Civil
It is also important to note that double jeopardy also only applies to criminal prosecutions, thus, even if someone is found not guilty in a federal criminal prosecution, they can still be taken to court via civil actions.
Are There No Limits Whatsoever?
That's not to say that there are zero limits on just how many times the government can go after someone: If and when a second criminal trial is brought against Cosby, if the trial fails to end in a verdict, it is unlikely that the state would bring a third criminal trial against him. 
Do You Need Legal Assistance?
If you or someone you know has been charged with a sexual crime and/or felony, it is critical that you contact an experienced criminal defense attorney right away. Without professional assistance, you could face years in prison and thousands of dollars in fines. Contact our experienced criminal defense attorneys right away for a free consultation to discuss your options—we serve clients throughout New York and New Jersey.
Resources:
nytimes.com/2017/06/22/arts/television/bill-cosby-fresh-from-trial-plans-speeches-on-sex-assault-issues.html
deadline.com/2017/06/bill-cosby-mistrial-rape-trial-hung-jury-andrea-constand-1202114516/