$3.6 Billion In Crypto Taken By The Government In Largest-Ever Seizure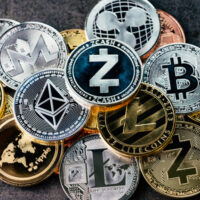 When most people are convicted of crimes, their primary concern is staying out of jail. But it's easy to forget that there may also be severe financial consequences when you're convicted of a crime. Fines can be tremendous in certain cases, as can punitive damages. The government can also seize your property if they believe that it was acquired through illegal means. But just how much money can they take? Well, two Manhattan residents just had $3.6 billion in stolen cryptocurrency taken from them in the largest-ever seizure of property in US history.
If you've been charged with a crime, you need to protect your freedom, your rights, and your property. The best way to do this is to get in touch with the most qualified and experienced criminal defense attorney you can find in New York. These legal professionals can guide you towards a positive resolution while employing a wide range of effective defense strategies. With the right approach, you can keep your property and stay out of jail.
Couple Caught in Manhattan After Hacking Bitfinex 
After six years, a couple in Manhattan was finally tracked down and brought to justice. These individuals were responsible for hacking into Bitfinex in 2016 and stealing approximately $4.5 billion worth of cryptocurrency. Of course, the crypto wasn't actually worth $4.5 billion in 2016 – it was probably valued at a few hundred million. But since the theft, the value of these coins has skyrocketed, making this one of the most lucrative cybercrimes in history.
And because the special agents were able to track down and seize the coins, this also represents one of the greatest-ever victories for the cybercrime units in various US agencies. In fact, this is the largest-ever seizure of criminal property in history. That being said, cryptocurrency isn't a "real" asset like gold or even a yacht, so that number can be misleading. Although the couple attempted to launder the money, it probably would've been impossible for them to extract all of the crypto and transfer it into the "real world," so to speak. Still, $3.6 billion is a staggering number. Just to put this in perspective, $3.6 billion is equal to the GDP of a small nation.
Is Cryptocurrency as Secure As People Think? 
For cryptocurrency enthusiasts, one of the most redeeming qualities of this asset is its security. These investors claim that cryptocurrency cannot be traced, and that it certainly cannot be seized by the government. This story seems to contradict these claims, and some might argue that precious metals or diamonds would have been easier to conceal from the authorities.
Enlist the Help of a Qualified Attorney Today 
For help fighting your charges, reach out to skilled New York criminal defense lawyer Phillip J. Murphy. Over the years, we have helped a wide range of defendants protect both their freedom and their property. There may be various strategies you can employ to avoid having your property seized, and we can also help you avoid jail time. Book your consultation today and explore your legal options in full.
Source:
justice.gov/opa/pr/two-arrested-alleged-conspiracy-launder-45-billion-stolen-cryptocurrency