A Closer Look at The Latest Charges Against Jeffrey Epstein & Potential Defenses Here In New York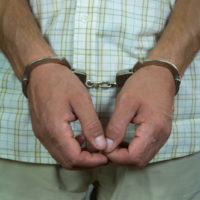 The arrest of billionaire Jeffrey Epstein for his alleged sex crimes has dominated news headlines of late. In 2007, Epstein signed an agreement with the US Attorney's Office in Florida, which allowed him to plead to lesser charges (state prostitution versus sexual abuse) and avoid going to prison in exchange for spending 13 months; largely in his office.
Below, we discuss some of the current charges prosecutors are likely to pursue against Epstein in connection with his alleged new criminal activities in New York, as well as some potential defenses Epstein might assert in response. While Epstein could try to strike a deal with prosecutors – offering the names of clients and friends names connected to his crimes – there is no evidence that the Southern District of New York has any interest in coming to this kind of agreement with him.
Overlap Between Current Charges & 2007 Agreement
From the get-go, Epstein's defense will likely argue that the current prosecution is illegitimate due to the 2007 agreement, which was arguably all-inclusive. While Epstein can argue that the agreement referred to resolving him of all "state and federal criminal liability," at the same time, the agreement refers to the district of South Florida, which supports the contention that it does not apply to any victims or allegations that occurred outside of Florida. The feds have also pointed out that they were not a part of that 2007 agreement, and it does not apply to victims that have come forth based on activities that occurred outside of Florida. In addition, prosecutors have argued that case precedent indicates that an agreement which comes out of one federal court is not necessarily binding on another.
Epstein's attorneys may also argue that the current prosecution violates due process double Jeopardy provisions, while prosecutors could counter that Epstein avoiding federal charges altogether based on his Florida crimes means that there was never a 'first' Jeopardy. Epstein's attorney may counter that the current prosecution is a part of the federal non-prosecution agreement.
New Victims & Charges?
Still, new evidence has come forth that there are new victims and criminal allegations, which could lay the foundation for entirely charges, even if the judge rules that the 2007 agreement is connected to the charges for which Epstein was recently arrested for. Prosecutors could also charge Epstein with child pornography, as, reportedly, a number of photographs were found in his possession; some of which included nude or partially-nude photographs of underage girls.
Epstein's Constitutional Rights
Epstein could also try to argue that he has been denied the right to a speedy trial – which is his constitutional right – because all of the information being used in new charges was available in 2008 and the significant delay over the last 10 or 11 years has introduced prejudice into the process.
Contact Our New York Criminal Defense Attorneys
If you have been arrested in connection with federal or state crimes in the state of New York, contact our experienced New York criminal defense attorneys at the office of Phillip J. Murphy for a free consultation to find out how we can help.
Resource:
thecut.com/2019/07/could-jeffrey-epstein-avoid-life-in-prison.html