Administration Encourages Use Of Death Penalty In Certain Drug-Related Crimes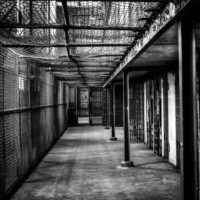 Recently, Attorney General Jeff Sessions issued a memo to all U.S. attorneys identifying which drug-related crimes should warrant prosecutors pursuing the death penalty. Specifically, he advocated for federal prosecutors utilizing laws that permit capital punishment as a sentence in both non-violent and violent cases.
In providing concrete examples of cases where he feels that the death penalty should be sought, Sessions listed crimes where firearm deaths occurred during drug trafficking, (vaguely) cases involving large quantities of drugs, murder related to criminal enterprise, and (very generally) racketeering crimes. Sessions also advocated for appointing opioid coordinators in every district and expanding the use of the Opioid Fraud and Abuse Detection Unit. His announcement follows President Trump's declaration that some drug dealers should be sentenced to death.
Sentencing for Drug Crimes
While drug manufacturing and trafficking has always carried harsher penalties than drug possession, a certain amount of drug possession has also triggered possession with intent to distribute charges, which tend to be similarly harsh to drug trafficking charges. Prosecutors have historically been able to seek the death penalty for drug-related crimes when a drug-related murder involved a drive-by shooting or the death of a law enforcement officer, or the murder was related to drug trafficking or the use of a firearm during a drug-trafficking crime.
What does an "extremely large quantity of drugs" actually mean?
According to U.S. statutes, drug crimes that Sessions referred to that would trigger the death penalty simply due to the quantities involved would have to involve at least 600 times the amount of a given substance, which brings penalties of five to 40 years in prison.
Why Capital Punishment Has Been Restricted or Eliminated Altogether
While the ability for prosecutors to pursue the death penalty has always been embedded in U.S. law, it has never actually been used–including in cases involving drug traffickers involved in drug-related murders. There is a reason for this, as well as a number of states going further and declaring capital punishment to be unconstitutional: For one, the death penalty has not been sufficient to ensure public safety. It is also arguably unjust, inevitably leads to sentencing innocents to death, and constitutes a complete waste of resources. Some states (such as New Jersey) have gone even further and banned life without the possibility of parole for juvenile offenders.
Although there is no question that Sessions' announcement was targeted towards the opioid crisis, specifically, that does not mean that his announcement would not be applied more broadly, potentially resulting in serious criminal justice issues.
Criminal Defense Attorney for Death Penalty Crimes
If you are potentially facing, unconstitutional punishments that do not fit the crime, contact our criminal defense attorneys at the office of Phillip J. Murphy today to find out how we can help. We serve clients throughout New Jersey and New York, and have represented hundreds of clients facing inappropriate sentencing for drug-related crimes.
Resources:
cnbc.com/2018/03/21/attorney-general-jeff-sessions-outlines-death-penalty-use-for-drug-crimes.html
law.cornell.edu/uscode/text/18/3591