Administration's Policy Of Separating Families & Children Violates Their Civil Rights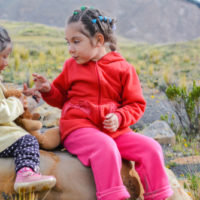 The current administration's decision to separate families at the border (i.e. the "zero tolerance" policy) has garnered significant attention in the news, particularly in association with various civil rights concerns.
Reports indicate that nearly 700 children were separated from their families between October and April, and another 638 just between May 6 and 19 in order to allow for the prosecution of their parents. The policies mandating separation amongst family members arguably violate due process and rights to family integrity. Those who have condemned the policy in writing include the American Bar Association, American Academy of Pediatrics, American Psychological Association, Congressional Hispanic Caucus, the United Nations human rights office, and others.
Intentional Interference with Parental Rights
A series of U.S. Supreme Court cases explicitly protect the relationships between parents and children from government intrusion of this nature – for the sake of child safety. Specifically, the U.S. Supreme Court has cited nearly 80 years of precedent in describing parents' rights regarding the care, control, and custody of their children; rights which are of the most fundamental liberty interests in the country. Government action and intrusion into this liberty interest is limited, and parents are constitutionally entitled to a hearing before their children are taken from their custody; regardless of whether they are U.S. citizens or immigrants.
There is no question that separating children from parents is not only emotionally traumatic, but directly interferes with child development. The U.S. Court of Appeals found that when a substantial number of children are placed in harm's way, this could constitute government conduct that intends to interfere with the rights to family integrity.
Rights to Family Integrity
Once these children are separated from their parents, they are placed in removal proceedings before immigration judges, and present their own claims for relief. The systematic practice of separating parents and children violates a longstanding American precedent of protecting the right to family integrity. The administration should rescind the "zero tolerance" policy and refrain from criminal prosecuting those who are simply seeking asylum in the U.S.
Earlier in June, a federal judge allowed a lawsuit challenging immigration authorities for separating parents from their children to proceed, describing the zero tolerance policy as arbitrarily tearing at the sacred bond between parent and child. Specifically, the judge found that the lawsuit could proceed on a claim that the parents and child separated had been denied their constitutional rights to a fair hearing.
 Civil Rights Attorneys Serving New York & New Jersey
If your civil rights have been violated with respect to police misconduct or harm to your family, contact our civil rights attorneys at the office of Phillip J. Murphy today to find out how we can help. We serve clients throughout New Jersey and New York.
Resources:
abajournal.com/news/article/separating_families_violates_civil_rights_wont_work_and_is_inhumane_aba_pre
nbcnews.com/news/us-news/judge-lets-aclu-lawsuit-challenging-family-separation-go-forward-n881081