Alex Mashinsky Arrested For Defrauding Celsius Customers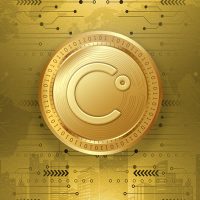 Although many crypto insiders were probably expecting Alex Mashinsky to eventually face consequences for his crimes, his arrest on July 13th may still come as something of a shock. This is part of a wider crackdown on crypto-related crimes, and the Justice Department is sending a clear message that people like Alex Mashinsky will not continue to get away with defrauding the public. Those engaging in questionable crypto-related activities in New York should take note.
Alex Mashinsky Arrested by Department of Justice and Sued by SEC 
On July 13th, Alex Mashinksy was arrested on charges of securities fraud, commodities fraud, wire fraud, market manipulation, and related conspiracy offenses. The Department of Justice argues that he misled Celsius customers about the "core aspects of the company" and illicitly manipulated the price of the company's token, CEL. They also allege that he secretly sold his own CEL tokens at the same time, enjoying serious profits while Celsius customers pumped their money into a worthless endeavor.
These allegations are common knowledge in the crypto world, but many believed that Mashinksy was never going to face consequences. US Attorney Damian Williams stated:
If you rip off ordinary investors to line your own pockets, we will hold you accountable.  Whether it's old-school fraud or some new-school crypto scheme, it doesn't matter one bit.  It's all fraud to us. And we'll be here to catch it."
At one point, Celsius held about $25 billion in assets. It is alleged that Mashinsky personally walked away with $42 million after selling large quantities of CEL at inflated prices. AT the same time, he assured customers that he was not in fact selling the tokens but paused all withdrawals from the exchange.
Mashinsky is also being sued by the SEC – but they may struggle to establish that Celsius was selling securities. Alex's arrest comes on the same day that Ripple (the company behind the XRP token) essentially beat an SEC lawsuit and successfully established that it was not selling securities to individual investors.
This shows that in many ways, the crypto industry is still very much the "Wild West" of the finance industry. Some crypto companies seem to be getting away with crimes that would be considered SEC violations in virtually any other investment scheme. At the same time, CEOs of crypto exchanges are facing decades of prison time.
Where Can I Find a Qualified, Experienced Defense Attorney in New York? 
If you've been searching for a qualified New York defense attorney, look no further than Phillip J. Murphy, Attorney at Law. Over the years, we have helped numerous defendants in New York – including those accused with fraud or related financial crimes. The Justice Department and the SEC are clearly cracking down on crypto-related offenses, including those that seemed to fall under the radar in previous years. Reach out today started with an effective defense strategy.
Sources: 
justice.gov/usao-sdny/pr/celsius-founder-and-former-chief-revenue-officer-charged-connection-multibillion
ft.com/content/f58b1a33-3610-4cd5-b1ce-95c2ee1a1f7a