All The Ways You Can Lose Your License In New York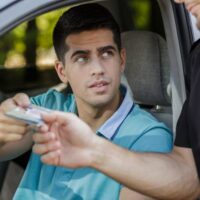 In New York, your license can be suspended for a number of different reasons. For those of us who are just trying to earn a living and get from point A to point B, a suspended license can be incredibly frustrating. It can also lead to economic losses if we are unable to continue working without our cars. In order to avoid a potential license suspension, it's important to be aware of the many different situations that could lead to this outcome.
If you are already facing a license suspension, it might be a good idea to get in touch with a qualified, experienced criminal defense attorney in New York. Hiring an attorney can be well worth it when you consider the potential consequences of losing your license. With the help of a legal professional, you can avoid suspensions and continue driving. This can provide you with the ability to provide for yourself and your family.
Underage Issues 
If you are a minor, you may lose your license for a number of reasons that have nothing to do with driving a car. For example, your parents can actually withdraw permission for you to drive a car. If you are under 18, your parents can decide that you are no longer allowed to have a driver's license, and your license will be suspended!
Driving Without Insurance 
If you are caught driving without insurance, your license will be suspended. In fact, your license can be completely revoked in many cases, and you may also face jail and fines.
Failing to Pay Child Support 
If you fail to pay your child support, the court legally has the authority to suspend your driver's license. This is meant to be a deterrent to those who simply refuse to pay child support, forcing them to hand over the cash or the keys to their car. 
Receiving Too Many Points on Your License 
This is probably one of the most common reasons for license suspensions in New York. Every time you commit a traffic offense, you will be given a certain number of points. If you accumulate more than 11 points, your license will be suspended.
DUIs 
Driving under the influence usually results in the suspension of your driver's license. The exact duration of this suspension depends on the circumstances of the incident. If your drunk driving has caused serious property damage, your license will be suspended for longer periods of time, and you may also face prison and fines.
Enlist the Help of a Qualified Attorney Today 
If you're facing a license suspension, you don't need to simply accept the situation without putting up a legal fight. Get in touch with New York criminal defense attorney Phillip J. Murphy, and we can help you keep hold of your license. We have helped countless New Yorkers deal with traffic offenses in the past, and we can do the same for you. Sometimes, fighting a traffic offense is as easy as pointing out an error on your ticket. Book your consultation today.