America Calls for Criminal Justice Reform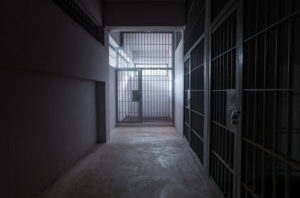 Amidst all of the many disagreements catching headline news this election season, one topic appears to have bipartisan support: criminal justice reform – specifically, the need to address racial disparities both in terms of arrest rates, sentencing, and penalties. And, in addition to these alarming statistics when it comes to particular minority groups, it appears that the system also simply is not working: almost half of those released are reportedly returning to prison again, and it is costing taxpayers tens of billions of dollars each year.
It is clear that America must fix the systemic racism that pervades our criminal justice system, as well as expand second chance programs and fix mandatory minimum sentencing. To that end, two bills—the Sentencing Reform and Corrections Act and the Corrections and Recidivism Reduction Act—that have been introduced could finally make these improvements to mandatory minimum sentences and improve the services provided in federal prisons in order to help integrate people back into society when they are released – that is, if they are passed.
The System Is Broken
Excessive sentencing for nonviolent crimes is not only putting many young, first-time offenders away for years, but racking up the portion of the federal budget used for federal prisons; in addition, it's also simply not working. Furthermore, abysmal conditions in prisons have been the subject of numerous lawsuits–allegations concerning high levels of violence and inadequate medical care received in these prisons, not to mention sexual abuse. In fact, the issue became so serious that, late last year, the state of New York agreed to changes in prison solitary confinement policies as the result of a lawsuit filed.

The Majority Wants Reform
To pass criminal justice reform would, indeed, reflect what voters want at this time. For example, surveys around the country have indicated that more and more voters feel that criminal justice reform is important and that the prison population is too costly. In addition, many support reducing non-violent drug possession from a felony to a misdemeanor in order to reduce the overall prison population, and support for the death penalty, in general, is the lowest it's been in over four decades.
Experienced Criminal Defense Attorney Serving Bergen County, New Jersey and Rockland County, New York
Many of those who are currently in prison are victims of a system that has failed them and a criminal justice system that has unfairly targeted them. Phillip J. Murphy, criminal defense attorney, provides the very best in criminal defense legal representation, protecting the rights of clients living in Bergen County, New Jersey and Rockland County, New York. If you've been suspected of or arrested for a crime, working with an experienced criminal defense attorney from the get-go is essential to ensuring that your rights are protected and you aren't blamed for a crime you never committed. If you need help with a criminal defense issue, contact us today. We are here to help.
Resource:
thehill.com/blogs/pundits-blog/crime/299500-bipartisan-support-for-criminal-justice-reform-has-come