Anthony Weiner Conviction Draws Attention to Issues with Federal Sentencing Guidelines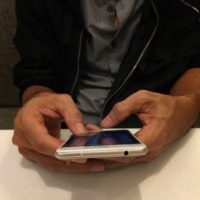 On September 25th, former congressman Anthony Weiner who once represented New York's 9th congressional district was sentenced to 21 months imprisonment for providing obscene materials to a minor, including child pornography, and related crimes. Yet, aside from all the national attention the story has received, Weiner's sentencing is interesting for an entirely other reason: it is reflective of a serious issue in federal sentencing guidelines, and how excessive they are.
Even prosecutors sometimes openly find that they are excessive (although it is rare for them to admit it). For example, in Weiner's case, even though the prosecutors agreed that a sentence of 21 to 27 months in prison would be fair and appropriate based on his actions, Weiner's resulting guidelines range was actually serving 11 years and three months to 14 years in prison.
How They Work
As highlighted by this NBC News article, the federal sentencing guidelines are harsh in general, making it much more likely that criminal defendants will get a fair trial in state court. Judges routinely hand down sentences totaling hundreds of months due in large part to these guidelines, which allow for multiple enhancements for lower-level crimes.
Specifically, the guidelines mandate that the district court calculate the range as a function of the gravity of the crime and the criminal history of the defendant. After making this calculation, the court can take other factors into account, such as the:
Aggravating and mitigating circumstances;
Nature and circumstances of the offense; and
History and characteristics of the defendant.
Although these guidelines are advisory, they technically serve as the starting point. They are also considered to be reasonable by an appellate court.
Weiner's Case Highlights the Problem
Take Weiner, for example: he had no criminal history or prior record. However, the guidelines are harsh on charges like child pornography and providing related, obscene materials to minors (hence the 11 to 14-year sentences, even for first-time offenders who plead guilty).
What's even more confusing is that the recommended guidelines actually exceed the maximum sentence for this crime, which is 10 years. Thus, the guidelines our federal courts rely on end up coming up with impermissible sentences. In  addition, parole has been abolished in the federal system, where the offender can only serve approximately 15 percent less for good behavior, indicating that the convicted serve out the whole sentence, as handed down.
Experienced New York Criminal Defense
If you or a loved one has been accused of a sexual offense or any other crime, it is crucial that you work with an experienced criminal defense attorney right away to ensure that you receive a fair trial. Contact our office to receive a free consultation from our lead criminal defense attorney, Phillip J. Murphy, who has been successfully representing clients accused of crimes here in New York for more than 25 years.
Resource:
nbcnews.com/news/us-news/anthony-weiner-sentenced-21-months-prison-it-could-have-been-n804646