Are CBD Edibles Illegal In New York?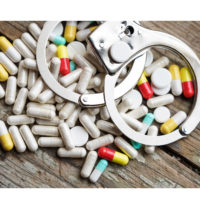 Where the line between legal and illegal is when it comes to Cannabidiol (CBD) edibles has come under strict scrutiny here in New York, as officials with the city's Department of Health have recently started cracking down and dropping in on CBD businesses, confiscating products and prohibiting them from being sold.
CBD is currently in a "gray zone" in terms of legality: while the Drug Enforcement Administration (DEA) maintains that it is illegal since it is derived from cannabis, the Food and Drug Administration (FDA) has approved CBD prescription drugs and simply stated that the products cannot be sold as dietary supplements or in food products that "cross state lines." Meanwhile, at the federal level, the 2018 Farm Bill reclassified hemp as an agricultural product, which means that CBD sourced from industrial hemp cannot be classified as a scheduled drug under the Controlled Substances Act, and is legal because the plant contains very little THC.
The "Law" In New York?
Stores and eateries around the country have been selling CBD products for months without incident. Still, officials in New York, Maine, and Ohio have been reported as cracking down on CBD edibles, even though marijuana is legal for recreational use in Maine and medicinal use on Ohio. Medical marijuana is also legal in New York, and that includes edibles, inhalers, liquids, and vaporizing oils. New York has also decriminalized the recreational use of marijuana.
In New York, it is technically legal to sell CBD as long as it is not "in edible form" as a "food additive," which is arguably vague and has a number of citizens and entrepreneurs understandably confused and unclear on where the line can be drawn in terms of engaging in legal and criminal conduct. Meanwhile, it appears that CBD products that are very low in THC (i.e. less than .3 percent) are legal because they are considered to be hemp products. However, for now, it appears that the sale of CBD edibles is prohibited in bars, restaurants, and other facilities that fall under the purview of the state Department of Health. Like any other emerging product linked to substances that are slowly but surely being decriminalized, acceptance and legalization will likely be dragged out over a long period of time. It's especially confusing because there is no scientific evidence indicating that CBD products sold on the mass market have any psychoactive effects.
Contact Our New York Criminal Defense Attorneys
A conviction for a drug crime—even when the law is arguably vague—can have serious consequences in New York. If you or a loved one has facing criminal charges due to CBD products here in New York, contact our experienced New York drug crime defense attorneys at the office of Phillip J. Murphy to find out how we can help.
Resources:
esquire.com/lifestyle/health/a26175279/cbd-legal-banned-new-york-city-maine-ohio/
maxim.com/news/cbd-banned-in-new-york-maine-and-ohio-2019-2
vox.com/the-goods/2019/2/7/18215829/cbd-edibles-illegal-new-york-maine-ohio
https://www.phillipmurphylawyer.com/first-step-act-promised-to-reform-criminal-justice-release-those-doing-unfair-time-for-drug-crimes/