As The Cryptomarket Tumbles, More Scammers Go To Jail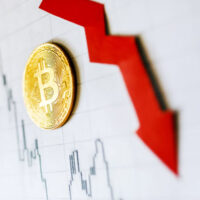 The cryptocurrency world is in turmoil as a variety of altcoins tumble. While Bitcoin is making a slight recovery, the overall outlook isn't exactly reassuring for those entwined in the crypto world today. And because there are many people now investing in this market – including major companies – that means a lot of people are now eyeing this digital economy with a sense of unease. Many are trying to take advantage of this situation in any way they can, using various "creative" methods to earn profits even in these uncertain times. Unfortunately, this can lead to criminal charges for some crypto enthusiasts.
If you have been charged with a cryptocurrency-related crime, be sure to get in touch with a qualified, experienced criminal defense attorney as soon as possible. With help from these legal professionals, you can strive for the best possible outcome in a highly efficient manner. While engaging in the wrong type of cryptocurrency-related activities can indeed result in serious criminal charges, there's no sense in accepting needlessly excessive penalties. It's best to book your consultation as soon as possible to get started on a defense strategy.
Eddy Alexandre 
On May 12th, the Department of Justice announced that EminiFX CEO Eddy Alexandre had been charged with commodities fraud and one count of wire fraud (1). He now faces a total maximum sentence of 30 years. Alexandre has been accused of soliciting almost $60 million in investments from various investors while claiming that he was capable of providing considerable returns using the EminiFX trading platform. However, no such trading platform actually existed, and Alexandre simply kept the money for himself while losing up to $6 million in his own investments. Among other things, he used the remaining money to purchase cars and luxury items. 
Jeremy Spence 
On May 11th, it was reported that a crypto trader called Jeremy Spence (also known as "Coin Signals") had been sentenced to 42 months in prison for defrauding over 170 people (2). He had allegedly solicited investments for various crypto funds, receiving over $5 million and promising returns of up to 148%. During this time, Spence was actually losing money and hid this by implementing a Ponzi scheme to attract new investors. 
Do Kwon 
Although Do Kwon hasn't been charged with any crimes, there are many in the crypto world who feel he should face consequences for his actions (3). Kwon is of course the CEO behind Luna, the altcoin that plummeted to zero and caused considerable losses for a number of investors. He has been nicknamed "Ponzi Kwon" by some, and he has been accused of misleading the public about UST, a "stablecoin" that was supposed to remain pegged to the US dollar but nonetheless plummeted in value.
Enlist the Help of a Qualified Attorney Today 
For help from a skilled New York criminal defense attorney, contact Phillip J. Murphy. Over the years, we have helped numerous defendants pursue positive results. Book your consultation as soon as possible, and you can fight for your rights in an effective manner with an effective defense strategy in place.
Sources: 
justice.gov/usao-sdny/pr/ceo-cryptocurrency-and-forex-trading-platform-charged-fraudulent-scheme-involving-over
justice.gov/usao-sdny/pr/cryptocurrency-trader-sentenced-42-months
fortune.com/2022/05/13/luna-terra-ust-stablecoin-do-kwon-wife-protection-crypto-crash/