Bergen County Judge Weighs Probable Cause For Criminal Complaint against Governor Christie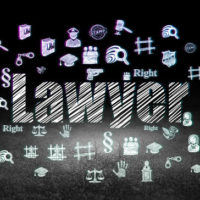 During the week of February 9th, a Bergen County municipal court judge is supposed to consider new evidence and rule as to whether probable cause exists with regard to a criminal complaint alleging that New Jersey Gov. Chris Christie committed official misconduct during the 2013 George Washington Bridge lane closures. The criminal complaint was filed by a New Jersey resident and former firefighter, who claims that Christie is guilty of official misconduct because he failed to order his staff to reopen the lanes.
Although Judge McGeady already found that probable cause existed for the complaint to move forward in October, the case was sent back to the lower court because Christie didn't have an attorney present at this hearing.
New Evidence
Although the judge has declined to appoint a special prosecutor at this point, at the February 2nd hearing, he accepted evidence in the form of testimony from the federal lane-closure trial, which included testimony from former Port Authority officials who pled guilty for their role in the lane closures, Christie aides who were convicted in the closures, Port Authority executives, and Christie's political strategist. Testimony from each of these individuals was officially submitted as evidence to the court.
An Unusual Case
Christie's attorney did not attend either the October or February 2nd hearings, instead reporting to the judge that he thought the complaint had been dismissed (when it had not). Reportedly, the Bergen County Prosecutor's Office has already decided that it won't pursue charges against Christie due to existing ethical obligations; however, February 2nd marked the third time a judge has refused to dismiss the complaint.
As in other cases, the prosecuting attorney would have to prove—beyond a reasonable doubt—that Christie knew about the plot to close lanes at the George Washington Bridge in 2013. According to the Bergen County Prosecutor's Office, citizen complaints typically allege minor crimes (as opposed to something as grave as criminal misconduct, which can carry a five to ten-year sentence). In that sense, the Office did not feel that the case should have been heard by a municipal court judge.
While Christie's attorney has consistently maintained that the case cannot proceed because the prosecutor's office has decided not to pursue it, this complaint is already unusual in that the allegations are based on testimony from the federal trial (rather than direct claims of wrongdoing) and, of course, have been brought against a sitting governor. Most of the time, these types of complaints are dismissed, although we won't know for sure until Judge McGeady issues his ruling on February 9th.
Bergen County, NJ Criminal Defense Attorney
Phillip J. Murphy, Attorney at Law, has over 25 years of experience representing criminal defendants in Bergen County municipal Courts and New Jersey Superior Court. This casework includes everything ranging from DUIs, to traffic offenses, to violent and/or drug crime charges. Contact us today if you have been charged with committing a criminal offense—our initial consultations are free and confidential.
Resources:
wsj.com/articles/judge-weighs-probable-cause-for-criminal-complaint-against-chris-christie-1486052604
legalinsurrection.com/2017/01/bridgegate-no-criminal-misconduct-charges-against-chris-christie/