Big Pharma Executive Admits To Insider Trading In New Jersey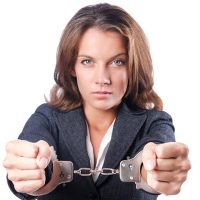 Insider trading is perhaps one of the most obvious examples of so-called "white-collar crime." It occurs behind closed doors – behind the desk of a home computer or inside of a downtown office building. Unlike crimes commonly committed by the lower classes, white-collar crime does not involve violence, threats, or theft. Instead, it targets the very foundation of our financial system in a way that is arguably even more destructive to the nation as a whole. Recently, a big pharma exec pleaded guilty to such a crime in New Jersey.
But one thing is certain: Insider trading does not leave people with physical injuries. In this manner, it can be argued that insider trading is a "victimless crime." If you have been charged with insider trading, you might be wondering whether you will see the same degree of penalties as someone who has assaulted or threatened another person. The truth is that your potential sentence depends heavily on your choice of attorney. Work with a qualified, experienced criminal defense attorney in New Jersey, and you can avoid needlessly harsh penalties while striving for the best possible results.
CFO of Immunomedics Charged with Insider Trading 
On June 23rd, it was reported that the CFO of a multi-billion-dollar pharmaceutical company pleaded guilty to insider trading. It was alleged that this individual had profited by more than $200,000 thanks to insider information she had access to. In addition, she was charged with a slew of other offenses, including securities fraud and securities fraud conspiracy.
The alleged misconduct began back in 2020, when the company unveiled a new breast cancer drug. The drug was apparently successful based on clinical trials. After this announcement, the company – Immunomedics – was acquired for $21 billion. The defendant apparently had access to key information about this drug before the public announcement. She then instructed her then-partner to purchase 7,000 shares in the company. The investment proved immensely profitable when the company's stock price soared after news of the new cancer drug reached the ears of the public.
The former CFO faces a potential prison sentence of 20 years, plus a $5-million fine. Her associate who assisted with the insider trading is also facing charges. So will she face the full 20 years? Almost certainly not – especially since she pleaded guilty.
Enlist the Help of a Qualified Attorney 
For help from a skilled New Jersey criminal defense attorney, look no further than Phillip J. Murphy. Over the years, we have assisted numerous defendants with a wide variety of charges – including so-called "white-collar crimes." We know that this situation can seem daunting – especially if you never intended to break the law. With our assistance, you can strive for the best possible results in a highly confident, efficient manner. Book your consultation today.
Sources: 
justice.gov/usao-nj/pr/former-head-corporate-communications-21-billion-biopharmaceutical-company-admits-insider
foxnews.com/us/nj-pharma-employee-insider-trading-breast-cancer-drug