Businesses In New York Face Penalties For Giving Away Marijuana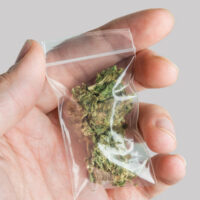 New York is still trying to figure out exactly how it will handle the sale of marijuana. The state has legalized the drug for recreational use, but there are a number of issues that the state is currently trying to iron out. Many other nearby states are already pushing ahead with their own unique laws, and many businesses in New York are somewhat frustrated by the slow progress in the Empire State. However, a few things have been made adamantly clear, and businesses who wish to sell cannabis in New York must tread carefully if they want to avoid breaking the law.
If you are dealing with any kind of marijuana-related charges either as a business or an individual, it makes sense to get in touch with a qualified criminal defense attorney as soon as possible. Although New York has legalized marijuana, this doesn't give you free rein to approach the sale and purchase of cannabis in any way you see fit. With help from a defense attorney, you can gain an understanding of how these laws work. In addition, a defense attorney can help you fight for your rights and avoid unnecessary penalties.
Cannabis Control Board Makes Announcement in New York 
The Cannabis Control Board has announced that businesses in New York could face serious legal penalties for giving away marijuana for free. This is a common practice in many dispensaries across the country, and these gifts are usually offered as some kind of promotion. For example, if you purchase a t-shirt and a marijuana grinder, the dispensary may throw in a few grams of marijuana as a bonus.
Tremaine Wright chairs the Cannabis Control Board in New York, and he has stated unequivocally that this practice is actually illegal. In a recent statement, he warned dispensaries that "There is no gray market in New York state. This conduct is not legal and must stop. Individuals who do not cease run the risk of severe financial penalties."
Dispensary owners have countered by stating that the state's recreational cannabis laws clearly state that consenting adults can give each other up to three ounces of marijuana without breaking any laws, as long as neither party is compensated. The issue is that many dispensaries are trying to use this law as a loophole to avoid regulation.
As of October of 2021, it is very difficult for companies to legally sell marijuana in New York, and it is just as difficult for adults to purchase cannabis. To get around the regulatory red tape, companies are selling t-shirts and other items at inflated prices and then throwing in a "gift" of marijuana. However, for all intents and purposes, they are actually selling cannabis commercially.
Enlist the Help of a Qualified Attorney Today 
For help from a skilled New York criminal attorney, contact Phillip J. Murphy. We have a solid understanding of New York's various criminal laws, including those that pertain to the sale, purchase, and use of marijuana. These laws are still being fine-tuned, and they can be difficult to understand for many in the Empire State. With our help, you can approach this situation in a confident, efficient manner. Book your consultation today.
Source:
wbfo.org/state/2021-10-26/new-york-cannabis-board-says-businesses-giving-away-marijuana-are-breaking-the-law