Can A Criminal Defense Attorney Really Help Me Avoid Jail In New York?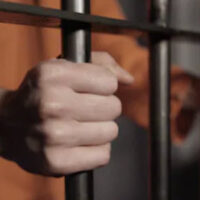 If you've been charged with a criminal offense in New York, it's easy to feel hopeless. You might believe that no matter what you do, you're destined to spend some time behind bars. However, it's important to stay optimistic in this situation. Even if you can't possibly imagine any path to freedom, a positive legal outcome may be easier to achieve than you think. With the help of a qualified, experienced criminal defense attorney, you can avoid potential jail time in the most efficient way possible.
But can an attorney really help you stay out of jail? What methods do they use in order to make this happen? How good are your chances of avoiding legal consequences? In many ways, your chances depend entirely on your unique situation, and there's no easy way to tell whether you'll stay out of jail. However, you do have some degree of control over what happens, and your first course of action should be to hire the best criminal defense attorney you can find in New York.
What a Criminal Defense Attorney Does for You 
What actually happens after you hire a criminal defense attorney? Well, first you'll sit down and go over your situation during a consultation. Next, your attorney will start crafting a defense strategy that stands the best possible chance of success. During this period, your attorney will also search for new evidence that could help your case. They may also review the specific laws that pertain to your crime in order to find a pathway towards freedom.
Common Defense Strategies 
While your attorney will likely craft a unique defense strategy based on your specific situation, there are some common defense strategies that are used in many different criminal cases.
One common strategy is to heavily scrutinize the police reports and the behavior of the police officers who were involved in your incident. There are many actions a police officer can take that are unlawful during an arrest. For example, they may have searched your car illegally. Perhaps they searched your home without a proper warrant. Or maybe they pulled you over without any reason to suspect that you had committed a crime.
The police reports themselves can include errors and inconsistencies that can greatly help your defense. For example, a police officer might write the wrong date on the police report, throwing the validity of the entire incident into question. Even the smallest mistakes can help your case.
In addition, police officers can be questioned as witnesses by your defense attorney. Your attorney can highlight inconsistencies in the officer's testimony, causing the judge and jury to doubt their official story.
First Time Offenders 
It is much easier to avoid jail time if you are a first-time offender. Your attorney can help you take advantage of special programs and legal pathways that allow first offenders to avoid jail time by completing community service, undergoing addiction treatment programs, and engaging in other alternatives to time behind bars.
Enlist the Help of a Qualified, Experienced Criminal Defense Attorney Today 
If you've been searching for a qualified, experienced New York criminal defense attorney, reach out to Phillip J. Murphy, Attorney at Law. While your chances of staying out of jail depend on your unique situation, you can count on this legal professional to fight for your rights in an efficient manner. Phillip J. Murphy can employ a range of effective defense strategies to help you strive towards freedom. Book your consultation today, and we can develop an effective action plan together.