Can I Go to Jail for Running a Ponzi Scheme in New Jersey?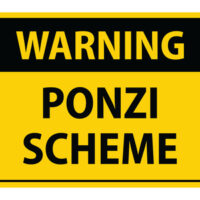 In recent years, various states have cracked down on so-called "Ponzi schemes" or "pyramid schemes." New Jersey is one of many states that have taken a tough stance against these types of businesses. But what is the legal definition of a Ponzi scheme? When does your business fall into this category? Do you need to be worried about possible jail time after being accused of running a Ponzi scheme?
All of these questions and many others can be easily answered by a qualified, experienced criminal defense attorney in New Jersey. These legal professionals are extremely familiar with the state's laws regarding this matter, and they can help you fight a strong legal battle against the allegations made against you. With a legal expert by your side, you can mitigate any potential consequences and avoid as much jail time as possible.
What is a Ponzi Scheme? 
According to the U.S. Securities and Exchange Commission, a Ponzi scheme is a type of investment fraud. The scheme essentially takes money from new investors and distributes this money to existing investors. Those that run the scheme claim that this money comes from actual investment profit when really they are simply taking money from one party and giving it to another.
The SEC states that this is a system in which only the people at the top of the organization profit. In order to stay afloat, Ponzi schemes require a constant flow of new investors who are ready to part with their cash. All Ponzi schemes eventually collapse when it becomes impossible to recruit new investors, or when a large number of investors ask for their money back.
What is the Legal Definition of a Ponzi Scheme in New Jersey? 
In New Jersey, Ponzi schemes are part of the legal definition of a "pyramid promotional scheme." The law states that a pyramid promotional scheme occurs when "a person gives consideration for the opportunity to receive compensation that is derived primarily from a person's introduction of another person to participate in the scheme or course of conduct rather than from the sale of a product by a person introduced into the scheme or course of conduct."
Penalties for Running a Ponzi Scheme
The penalties for running a Ponzi scheme in New Jersey are quite severe. It is a crime of the second degree, which means you face a fine of at least $15,000 and jail time. You will be ineligible for parole for up to half of your imprisonment. In addition, New Jersey courts may impose an additional fine of up to $250,000 for those guilty of leading a Ponzi scheme. If you have acted as a recruiter for a Ponzi scheme, you will be charged with a crime of the fourth degree.
Defending Against the Allegations
There are a number of strategies that you can employ to fight the allegations made against you. If you want to avoid as many penalties and fines as possible, you need to consult with a qualified, experienced New Jersey criminal defense attorney as soon as possible. Reach out to Phillip J. Murphy for help today.
Resource:
sec.gov/spotlight/enf-actions-ponzi.shtml
https://www.phillipmurphylawyer.com/can-i-be-arrested-for-spanking-my-child/