Can I Tell My Defense Lawyer Everything?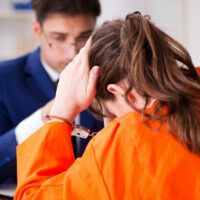 If you have been charged with a crime, you might be incredibly suspicious of anyone you consider to be an authority figure. You may feel that the best approach is to simply exercise your right to remain silent and refuse to speak to anyone. While this is certainly an effective strategy when dealing with police officers, prosecutors, and detectives, it might not be viable when interacting with your own attorney. But what can you tell your defense attorney in New Jersey? Is it wise to tell them every little detail about the incident that has led to your arrest?
The truth is that not all defense attorneys are treated equally. Choosing the right defense attorney is incredibly important, and you need to work with someone you can trust. You may form a close working relationship with one of these legal professionals as you defend yourself in court, and it makes sense to choose a lawyer you feel comfortable with. The best way to do this is to talk about your legal strategy during a consultation.
The Client-Attorney Privilege 
All defense attorneys are bound by something called the "client-attorney privilege." This means that your attorney is not allowed to discuss anything you tell them in public. In other words, you can feel free to tell your attorney anything you like about your unique situation – even if the details of your case are embarrassing, incriminating, or unbelievable. In fact, the client-attorney privilege exists even before you officially hire your attorney. Even if you discuss the details of your situation during an initial consultation, your attorney cannot repeat what you've told them in public.
What Happens if My Attorney Snitches on Me? 
Some defendants are concerned that their defense attorneys might "snitch" on them if they come clean and confess their guilt. Once again, the client-attorney privilege prevents them from doing this. They can't repeat your discussions in public, and they certainly can't tell the police that you are guilty. If they are caught repeating your words in public, they will be disbarred. This means that they will lose their license to practice law, and their career will be over. Even if they somehow managed to escape disbarment, the defense lawyer's reputation would be ruined if they violated their client-attorney privilege. No defendant would ever want to hire that attorney, as they will have proven that they are untrustworthy.
Should You Tell Your Attorney Everything? 
Ultimately, how much you tell your attorney is your decision and yours alone. That being said, most attorneys agree that giving them as much information as possible is the best move, as this allows them to craft more effective defense strategies.
Enlist the Help of a Qualified Attorney Today 
Skilled New Jersey criminal defense lawyer Phillip J. Murphy can help you fight the charges you're facing. Over the years, we have helped many defendants in the Garden State, and we understand the need for trust and confidentiality as you fight for your rights. Get in touch at your earliest convenience, and we can devise an effective defense strategy based on your specific needs and circumstances.