Can New Jersey Police "Hack" Your Facebook Account?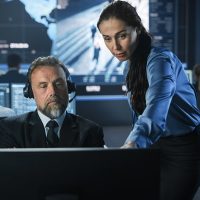 Whether you're facing an investigation or charges have already been laid against you, social media evidence can make or break your case. You may have heard that big tech companies like Facebook are all too eager to hand over your private information without your consent, allowing law enforcement agencies to collect evidence against you. But is this even legal? Is it constitutional? What does the Supreme Court say about this, and how can you protect your data while facing an investigation or a criminal trial in New Jersey? Let's find out:
Facebook's Legal Battle Against New Jersey State Police
 Although Facebook certainly gets a lot of criticism for various alleged misdeeds, you might be surprised to learn that they are fighting in court to protect the privacy of their users – at least in New Jersey. The company, which is now known as Meta, has pushed back against New Jersey law enforcement (led by the Attorney General's Office) and their attempts to eavesdrop on people's activities through normal warrants.
New Jersey has obtained warrants that would have legally compelled Facebook to essentially spy on its users and report their findings back to state law enforcement officials. Although the exact details get a little confusing, it all comes down to the exact wording of the Wiretap Law. The Supreme Court ruled long ago that wiretapping is illegal because it violates Constitutional Rights and makes innocent people vulnerable to invasions of privacy.
Police argue that they should be able to circumvent the Wiretap Act because they would only need a wiretap order if they wanted Facebook to "intercept" communications. And because Facebook stores previous communications on its servers with new messages saved every 15 minutes, the police could simply access this database instead of "intercepting" anything. This, they argue, should give them the legal right to have Facebook constantly send them users' saved messages – potentially every 15 milliseconds.
What You Need to Know About Your Data Privacy Rights
The outcome of this case is far from over, and its outcome is anyone's guess. In the meantime, you should know your rights as a defendant or someone who is facing an investigation. You do not need to hand over your smartphone or any stored digital information unless the police have a warrant. If they are demanding certain information, ask to speak with your attorney before you make any hasty decisions.
Where Can I Find a Qualified, Experienced Criminal Defense Attorney in New Jersey? 
If you've been searching for a qualified, experienced New Jersey defense lawyer, look no further than Phillip J. Murphy, Attorney at Law. Over the years, we have helped numerous defendants across the Garden State – and we know how crucial social media evidence can be. The truth is that you do have rights under the Constitution that protect your right to privacy in this situation. The best way to fight for these protections is with our help, so book your consultation today. We'll help you get started with a solid defense strategy.
Sources: 
nj.com/news/2023/04/facebook-is-in-a-nj-supreme-court-fight-over-how-much-cops-can-snoop-on-your-account.html
cdt.org/insights/if-it-quacks-like-a-wiretap-its-a-wiretap-facebook-new-jersey-amicus-brief/