Can PTSD Lead To Violent Criminal Behavior?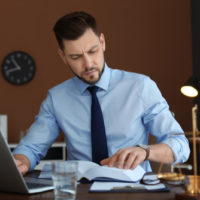 We've previously addressed the link between brain trauma and violent, criminal behavior: It is an increasingly important topic in the field of criminal defense, as more and more research demonstrates that brain trauma can influence behavior and even lead to people committing crimes, in some circumstances.
This is especially important when it comes to conditions like chronic traumatic encephalopathy (CTE), which has made headlines in association with NFL players and the violent tendencies, mood swings, and memory loss that many of them experienced because of repeated concussions while playing football. While additional studies still need to be done, there is no question that this kind of trauma must be taken into account when a jury is determining whether to apply the insanity defense during a trial.
The issue has also recently come up in relation to Post Traumatic Stress Disorder (PTSD) and those who have served in the military; specifically, whether PTSD can lead combat veterans to commit violent crimes.
What PTSD Looks Like
PTSD had the power to affect almost every aspect of a veteran's life, especially if there's been a lack of intervention and oversight by medical providers, and the "perfect storm" of triggers to send a current or ex-veteran into abusing controlled substances; substances like methamphetamines and other drugs that are known to lead to violent behavior. What some families have noticed is their bright, energetic, kind family members become distant, negative, and sullen after their deployment, haunted versions of themselves, permanently affected by the things they saw and orders they carried out. Those who notably suffered traumatic brain injuries from documented accidents were prescribed painkillers, and proceeded to grow increasingly paranoid and withdrawn.
According to clinical psychologists who specialize in PTSD, the condition can change one's perspective of the world and others around them, making them numb to emotions and others. These opinions are backed by studies conducted by the National Center for PTSD, which found a higher prevalence of violence amongst those who suffer from PTSD, excluding additional factors, such as being a combat veteran. Of course, the chances of PTSD making someone violent and homicidal versus suicidal is higher for those who have alcohol or substance abuse issues.
The Courts Are Behind the Science
Although state and federal courts have now accepted PTSD as a method of criminal defense or claim of insanity, a study conducted by the Journal of the American Academy of Psychiatry and the Law found that this still isn't making much headway with judges or juries, especially with respect to other mental disorders used as bases for insanity pleas.
Criminal Defense Attorneys
If you have been accused of a violent crime, it is crucial that you consult with an experienced criminal defense attorney who is well connected to what the latest scientific studies and experts say about how various conditions can affect one's mental state and propensity to commit crimes. Contact the office of Phillip J. Murphy in New York today to find out more.
Resource:
argusleader.com/story/news/2018/07/05/can-military-veterans-affected-ptsd-become-violent/737676002/