Can Using Artificial Intelligence Lead To Criminal Charges?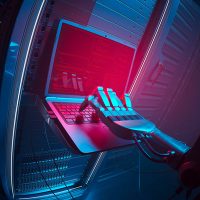 The criminal justice system is always a few steps behind technological progress, and artificial intelligence is certainly no exception. As was the case with the emergence of cryptocurrency or even early firearms, artificial intelligence is so new that the regulation of this technology is almost non-existent. That being said, it is still possible to experience criminal charges when using artificial intelligence in an unlawful manner. A new case in New York highlights this fact.
Defendant Charged with Fraud after Creating Fake AI-Driven Hedge Fund 
On September 8th of 2023, the Justice Department announced that they had arrested the founder of a hedge fund for fraud. The defendant apparently claimed that this hedge fund was powered by artificial intelligence, when in reality he never actually invested any of the capital provided to him. According to the Justice Department, this was merely a ruse to take people's money and fund a luxurious lifestyle. Specifically, he was charged with wire fraud. As a result, he faces a maximum of 20 years in prison. This former registered stockbroker apparently targeted Coptic Christians at his local church and stole approximately $5 million. Note that this individual is assumed innocent until proven guilty.
Can You Get Arrested for ChatGPT? 
Theoretically, it may be possible to face an arrest for using ChatGPT. However, people in the United States are much more likely to face civil lawsuits rather than criminal charges, as ChatGPT is merely a tool for communication. Unless the tool is being used for a fraudulent purpose, simply releasing content is usually not a criminal offense. That being said, there is at least one instance of a foreign government arresting an individual for using ChatGPT to generate content. In the summer of 2023, China arrested one of its citizens for posting a fake new story about a train crash.
Can You Get Arrested Because of ERRORS Made by AI? 
Note that the authorities are now using AI to enforce various laws. And because AI is not perfect, this may lead to people being wrongfully arrested due to errors. Such was the case in 2022, when three people were arrested without committing any crimes due to malfunctioning facial recognition software in Detroit. Such cases are likely to become more common as authorities increasingly rely upon AI to track and monitor individuals – particularly with surveillance cameras. It falls upon qualified criminal defense attorneys to push back and point out these errors in order to uphold justice.
Where Can I Find a Qualified, Experienced Criminal Defense Attorney in New York? 
If you've been searching for a qualified, experienced New York criminal defense attorney, look no further than Phillip J. Murphy, Attorney at Law. Over the years, we have helped numerous defendants strive for positive results. We know that new technology often creates many "gray areas" of law that are essentially open to interpretation. Book your consultation today to get started with an effective defense strategy based on your unique circumstances.
 Sources: 
justice.gov/usao-edny/pr/founder-purported-artificial-intelligence-driven-hedge-fund-charged-defrauding-clients
wired.com/story/wrongful-arrests-ai-derailed-3-mens-lives/