Can You Go to Jail for Violating New Jersey's Fishing Laws?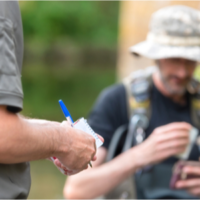 Fishing is one of the most popular pastimes in New Jersey, and for many individuals it is their main source of income. New Jersey is one of the most sought-after fishing destinations in the nation, despite its small size and dense population. There are many places to go fishing in New Jersey, and a wide range of delicious seafood can be caught in the waters of the Garden State. That being said, it's important to understand the various fishing regulations put in place by New Jersey. Violating these regulations could result in significant penalties.
If you are facing considerable legal consequences as a result of fishing violations in New Jersey, you might want to get in touch with a qualified, experienced criminal defense attorney. These legal professionals can protect both private individuals and commercial fishermen who may be facing steep fines and other consequences.
Fisherman Faced Tens of Thousands of Dollars in Fines During Covid-19
In 2020, it was reported that two men had been apprehended in possession of no less than 66 undersize Atlantic striped bass. The two fishermen were caught after returning to a private dock following a night filled with fishing. They were also guilty of navigating foggy waters at high speeds without any navigation lights. Evidently, they were trying to keep a low profile. At the time, the regulations only stated that fishermen could only legally catch one Atlantic striped bass per person.
Each violation carries a fine of $100, which means that these fishermen faced a total fine of approximately $12,800. Additional violations included unsafe operation of a vessel, having no registration for their vessel, and failing to use appropriate safety gear. These additional fines could result in even more consequences for the two men. Although this is an extreme example, it illustrates how serious fishing violations in New Jersey can become.
Notable Fishing Fines 
There is a wide range of potential fines you might incur for fishing unlawfully in New Jersey. The first and most obvious infraction is fishing without a license. This comes with a $99 fine. Here are some additional violations:
Fishing from an expressway can result in a $55 fine
Failing to register a saltwater fishing vessel can result in a $124 fine
Fishing with a revoked license can result in a $124 fine
Fishing with a net while having no license can result in a $324 fine
Possessing live, potentially dangerous fish can result in a $124 fine
Wanton waste of a marine fish can result in a $124 fine
Enlist the Help of a Qualified Attorney Today 
If you need professional assistance, contact New Jersey criminal defense attorney Phillip J. Murphy. Fishing fines and other consequences can become quite excessive, and there's no sense paying more than you have to. In certain situations, simple mistakes or errors on your ticket can help your case get dismissed. Reach out today, and we can develop an action plan together.
Resource:
onthewater.com/news/2020/04/14/poachers-busted-with-66-striped-bass-in-nj
https://www.phillipmurphylawyer.com/can-you-go-to-jail-for-tax-evasion-in-new-jersey/