Can You Go To Prison For Donating To Hamas?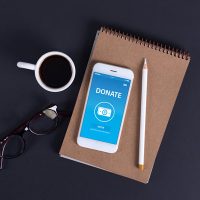 While many people may be concerned about the crisis in Israel and Palestine, it is important to remember that many organizations in the Middle East have been designated by the US government as terrorist groups. This means that if you donate to these groups, you may immediately find yourself facing serious legal consequences. The United States has a long track record of sending people to prison for providing material support to terrorist organizations, and this certainly includes sending them money.
Hamas Is a Designated Terrorist Organization in the United States 
Hamas has been designated as a Foreign Terrorist Organization by the United States since 1997. Many other similar groups also fall into this category, such as the Palestinian Islamic Jihad (PIJ) and the Popular Front for the Liberation of Palestine (PFLP). Regardless of what you think about the crisis unfolding in the Middle East, these designations are inescapable facts. In light of recent events, the US Department of Treasury is being increasingly vigilant in its effort to stop Hamas and similar groups from receiving any money whatsoever. This not only involves cracking down on direct donations to Hamas, but also indirect donations through third-party charities, secret investment portfolios, and much more. 
Charities that Fund Hamas May Also Be Considered Terrorist Entities 
For decades, charities that fund Hamas have also been designated as "terrorist entities" by the United States government. In 2003, the Department of Treasury highlighted five of these charities:
Comité de Bienfaisance et de Secours aux Palestiniens (CBSP)
The Association de Secours Palestinien (ASP)
The Palestinian Relief and Development Fund, or Interpal
The Palestinian Association in Austria (PVOE)
The Sanabil Association for Relief and Development
Potential Consequences of Donating to Hamas 
It is possible to face serious legal consequences for even attempting to donate to Hamas. Even before this current crisis in 2019, a man from New Jersey was charged with a number of crimes after sending $100 via Moneygram to an individual in Gaza. The defendant was apparently under the impression that this Gaza resident was a member of Hamas – and he subsequently revealed this donation on social media. He then sent about $20 more via Bitcoin before showing an undercover FBI agent how to make similar donations.
Providing material support to a designated terrorist organization carries a maximum penalty of 20 years in prison and a $250,000 fine, according to the Justice Department. If the support results in the death of another person, it is well within the realms of possibility to face life imprisonment. 
Where Can I Find a Qualified, Experienced Defense Attorney in New Jersey? 
If you have been accused of providing material support to a terrorist organization, it makes sense to get in touch with a qualified, experienced criminal defense attorney in New Jersey as soon as possible. With our assistance, you can strive for the best possible outcomes while avoiding unnecessary criminal consequences. We know that money can often end up in the wrong hands – even if you intended to send humanitarian aid to innocent civilians. Book your consultation today to get started with an effective defense strategy.
Sources: 
home.treasury.gov/news/press-releases/js672
home.treasury.gov/news/press-releases/jy1816#:~:text=Hamas%2C%20and%20other%20Palestinian%20terrorist,Terrorist%20Organizations%20since%20October%201997