Can You Go To Prison In New York For Selling Butterflies? The Answer May Surprise You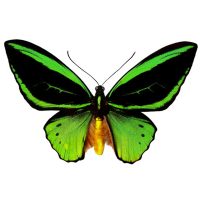 The United States is home to many wonderful creatures, including butterflies and birds. Although you might assume that these animals are "fair game," the truth is that there are very strict restrictions for anyone who wishes to capture, hunt, or sell them. This was made adamantly clear after two recent cases in New York.
Defendants Face Decades in Prison for Importing Taxidermied Birds 
On October 11th, the Department of Justice reported that two individuals in Brooklyn had been charged with conspiring to smuggle goods into the United States, smuggling goods within the United States, violating the Endangered Species Act, and money laundering conspiracy. These individuals allegedly operated a business that involved importing taxidermied birds and eggs into the United States over a four-year period. They did so without notifying the authorities – and without obtaining the correct permits.
These defendants face particularly harsh penalties because the taxidermied birds were protected and endangered species. They apparently purchased these taxidermied birds from online marketplaces such as eBay and Etsy, and they included rare varieties like Levant sparrowhawks and grasshopper buzzard-hawks. A total of 779 taxidermied birds were apparently smuggled into the United States. As a result of these offenses, the defendants face up to 20 years for the smuggling and money laundering charges – plus another five years for the conspiracy charge and a further six months for the endangered species violation.
Man Faces 20 Years for Smuggling Butterflies into the United States 
On October 10th, the Justice Department reported on a similar case involving butterflies. In this case, a man now faces up to 20 years in prison for illegally smuggling butterflies into the United States. In an attempt to hide the true nature of these shipments, the defendant allegedly gave them false labels, including "origami." He is charged with violating the Lacey Act, which specifically prohibits the false labeling of wildlife. The defendant apparently focused on some of the rarest and most sought after butterflies – often referred to as "birdwings" among butterfly hobbyists. Many of these species are protected.
Over the course of about a year, the defendant apparently imported about $200,000 worth of deceased butterflies. He then sold these butterflies on the internet to global customers. As part of the indictment, the defendant was instructed to forfeit over 1,000 butterflies, moths, and similar insects that were illegally trafficked. If this defendant is convicted of smuggling under the Lacey Act, he could face 20 years behind bars.
Where Can I Find a Qualified, Experienced Defense Attorney in New York? 
If you've been searching for a qualified, experienced criminal defense attorney in New York, look no further than Phillip J. Murphy, Attorney at Law. Over the years, we have helped numerous defendants strive for positive results. Regardless of whether you are facing a traffic offense or animal smuggling, we can help you assess your legal options during a consultation. Get in touch today to get started.
Sources: 
justice.gov/usao-edny/pr/two-defendants-indicted-trafficking-protected-birds
justice.gov/usao-edny/pr/long-island-man-indicted-smuggling-protected-birdwing-butterflies