Can You Really Go To Prison For Posting Memes?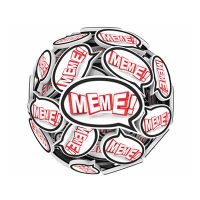 Online activities can cause legal consequences in New York, and this may apply to internet memes. While an internet meme might seem like a bit of innocent fun, it might constitute a crime according to federal law, state law, or both. This was made adamantly clear after a netizen was sentenced to seven months for his "meme-worthy" activities during the 2016 Presidential Election.
Netizen Gets Seven Months for Meme that Apparently Constituted Election Interference 
On October 18th of 2023, the Justice Department announced that a netizen and social media influencer had been sentenced to seven months in prison for election interference. His crime involved sending out fraudulent text messages to Americans, convincing them that they could vote for Hillary Clinton simply by replying.
The scheme was admittedly quite sophisticated. In order to convince voters that voting by text was possible, the defendant tweeted images of various minority groups and slogans such as "Avoid the Line. Vote from Home." In order to make the texts even more convincing, the defendant used fonts seen in official Hillary Clinton ads while using popular hashtags like "#ImWithHer."
The authorities never revealed how many people had been duped by these fraudulent memes – or whether it had any material effect on the outcome of the elections. However, it seems that these factors simply didn't enter the discussion – as the defendant was still convicted of the crime. This situation is somewhat unique, and the technical definition of voter fraud doesn't really reflect the potential for online memes. The most relevant aspect of voter fraud laws involves "robocall campaigns related to the counting and certification of election results." 
Other Legal Consequences for Posting Memes 
Even if a meme posted in bad taste does not lead to prison time, it may still cause a number of other consequences for those accused:
Fines or Community Service:
Lack of Educational/Career Opportunities:
Lawsuits: 
These consequences illustrate the importance of fighting allegations of illegal memes in the most efficient manner possible. Not only is it advisable to push back against criminal charges, but it also makes sense to push for a complete exoneration alongside a criminal defense attorney in New York. By showing that you did absolutely nothing wrong, you can clear your name, maintain a positive reputation, and continue with your life. The lack of educational opportunities is especially relevant, especially after a number of cases in which schools have rejected applicants based on their posting of offensive memes.
Where Can I Find a Qualified, Experienced Criminal Defense Attorney in New York? 
If you've been searching for a qualified, experienced criminal defense attorney in New York, look no further than Phillip J. Murphy, Attorney at Law. We know that in the modern era, even a small mistake can lead to serious criminal consequences. An internet meme has the potential to destroy your reputation – but there is no need to let this incident lead to incarceration. With an effective defense strategy, you can push back and mitigate legal consequences. Get in touch today to get started.
Sources: 
justice.gov/usao-edny/pr/social-media-influencer-douglass-mackey-sentenced-after-conviction-election
thecrimson.com/article/2017/6/5/2021-offers-rescinded-memes/