Cases Dismissed After Video of Police Planting Evidence Found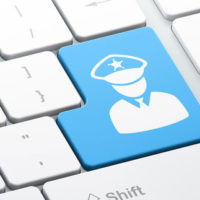 Over a hundred criminal cases involving drug-related felonies and weapons possession—cases which relied on testimony from three officers found planting evidence—are currently under review due to suspected planted evidence by police officers. The video exposing the officers' behavior—evidently taken in January and released in July—shows an officer placing a bag of white capsules in an alleyway, walking away, and then returning to the alley to retrieve the capsules (with his body camera now on) while two other officers watch. What the officers likely did not realize is that these particular body cameras retain footage of the 30 seconds before they are activated.
Reportedly, 41 cases have already been thrown out because they solely depend upon the testimony of those officers whose credibility is now in question. Other cases cleared to prosecute reportedly rely on additional evidence, outside of the officers' testimony. One of the officers has been suspended while the other two have been placed on administrative duty.
Police & Forensic Accountability in Criminal Cases: A National Concern
An additional video—which surfaced on July 31st—shows new footage of a different set of officers working together to manufacture evidence. As a result, the state's attorney's office requested postponements on all cases requiring testimony from these officers involved in the new case. The matter has also been referred to the Internal Affairs Division of the Police Department.
The footage comes at a time when police accountability is a serious, growing, national concern. A report put together by the Justice Department on policing in Baltimore revealed a startling pattern of conduct that regularly violates federal law and/or the Constitution. As a result, thousands of body cameras were deployed in the city, and all of those current worn haven't all been implemented to date.
But Baltimore, unfortunately, isn't alone: In April, Massachusetts threw out more than 20,000 drug cases after a state chemist admitted to years of falsifying drug test results. And last year, a notorious murder conviction was thrown out by the California Supreme Court after a new state law revising the meaning of "false evidence" was passed (after the defendant had served 23 years in prison for a crime he did not commit). Lawmakers were persuaded to instruct the courts that false evidence providing grounds for a new trial included discredited forensic testimony.
Still, it is crucial that we find a way to remove this injustice and avoid convicting innocent people based on false evidence in the first place instead of paroling them or reviewing their cases years after they've already served time and/or had their records tarnished.
Contact an Experienced Criminal Defense Attorney
If you have been arrested or convicted and suspect wrongdoing by way of evidence used to prosecute you, contact our office immediately. An experienced criminal defense attorney like Phillip J. Murphy can assist you with a case review and deciding whether your conviction can be altered or thrown out. We serve clients throughout New York and New Jersey.
Resources:
latimes.com/local/lanow/la-me-ln-court-bite-mark-20160527-snap-story.html
justice.gov/crt/file/883296/download